Skip to Content
Read Our Customer Reviews
The crew did a fabulous job! They were courteous, professional, incredibly focused on the job. Not to mention shows their outstanding craftsmanship!

I would certainly recommend this crew any day the week to anyone. In fact, I would also highly recommend Paramount Fence! Please feel free to share this email with potential customers. The whole process was made easier by your quick response to any question I might have, Guy's knowledge and ease with walking us through the estimate/quote process, and of course, the fabulous job the crew did complete the actual fence.

Also as you can see by the attached picture - our dogs love it! Again thank you!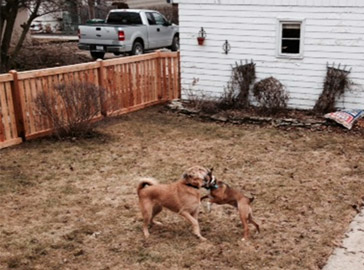 Just wanted to take the time again to say 'Thank you!' you and the men who put the fence up couldn't have been nicer. We love the fence, it looks great & your company has been a pleasure to work with. Keep up the good work!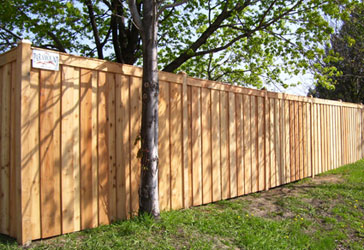 We just wanted to thank you, we couldn't believe you were able to take the old fence down and put the new one in all in the same day! We love our new fence. Thank you!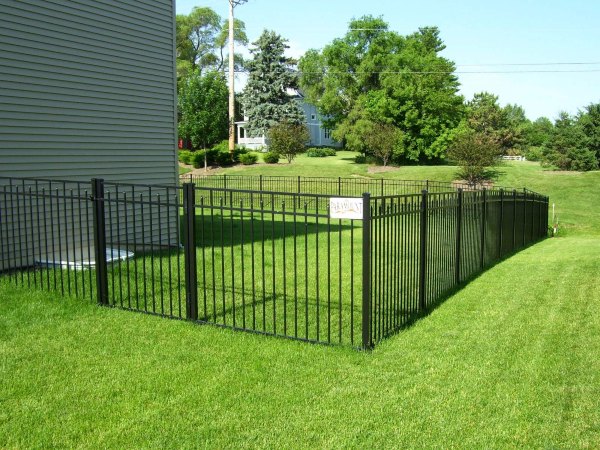 Just wanted to drop a note & say a special "Thank you" the fence looks awesome! There was barely any mess made your staff was courteous & timely.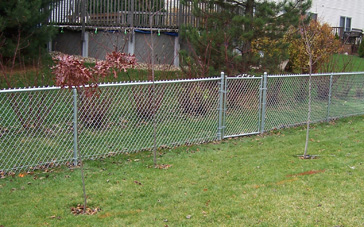 Your crew worked hard and did a great job. Their clean-up was amazing! Thanks for a great job.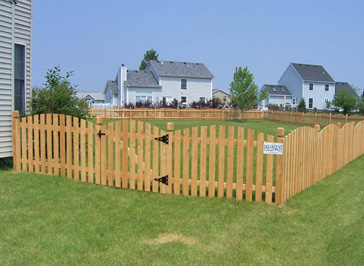 Thank you! For your quality service. every interaction with your company was professional and friendly. We will be sure to recommend your company if anyone asks.

P.S. Your Rep Omar is EXCELLENT - He got you this contract
Thank you so much for the beautiful fence. It really accents our yard. Sandy (our dog) loves it too because she can now run free. Your crew did a great job.
Our compliments to you and all your staff for a job well done this week on the installation of the new red cedar fence in our backyard.

A special thanks to Omar, Rachel, and Antonio and his crew.

Being long-time Cougar fans, your complimentary tickets are a welcome gift!

Your quality and service are superb! Again, thank you.
I wanted to let you know how pleased I was with the installation of the vinyl fencing 2 weeks ago. My experience with Paramount and its employees was excellent from beginning to end. I enjoyed meeting you and appreciated your time in patiently answering questions during the initial quote. Rachel is an asset to your company since she is quite knowledgeable about the scheduling and where the crews are at any point in time. The crew was hard working and tidy. Armando was excellent in asking questions for me (e.g. do I want the fence to follow the contour of the land or be straight on top?) and answering my questions. I thought everyone I came into contact with at Paramount was professional. It was a pleasure doing business with Paramount.

Click Below to Listen to Our Testimonials!
Find a Fencing Solution to Fit Your Budget