Skip to Content
Ornamental Aluminum Fence Installation in Illinois
Your home's exterior provides a first impression to all your guests. To leave the right impression, it's important to install the perfect fence. For homeowners looking to elevate their curb appeal and add extra style to their home, Paramount Fence provides some of the best ornamental fences in the Chicagoland Illinois suburbs. With our ornamental aluminum fence installation, you can enjoy our high-quality products for years to come.
Ornamental fences include wrought iron fences (rarely installed because of high cost and high maintenance), aluminum fences, or ornamental steel fences; ornamental fences are a great addition to any home. The team at Paramount Fence is happy to work with you to select the perfect color and style. From the beginning phases of your search to the installation process, we will be with you every step of the way to ensure style and quality.
Why choose ornamental fencing? Our aluminum and ornamental steel styles are maintenance-free. They also integrate perfectly into any yard, adding style without taking away from the beauty of your yard. Perhaps most importantly, these fences will add security to your backyard.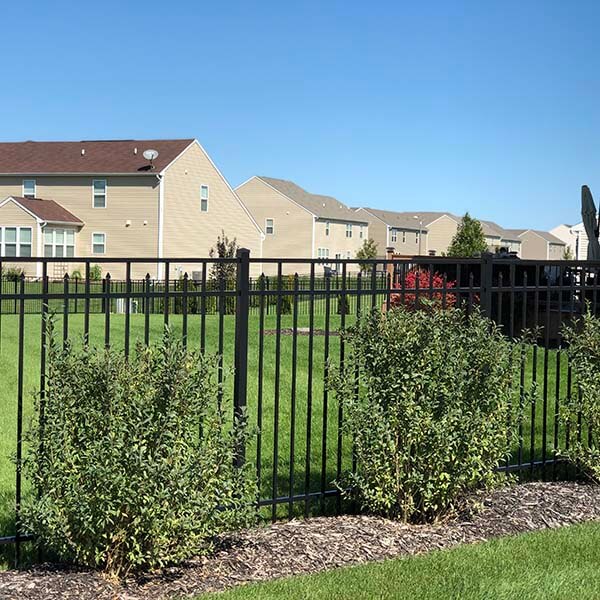 Ornamental Enclosed Spear
This fence creates a uniform, elegant look for any home. The staggered spears add a subtle decoration to this enclosed fence. Enclosed spear fencing can look great around a pool or surrounding your entire yard.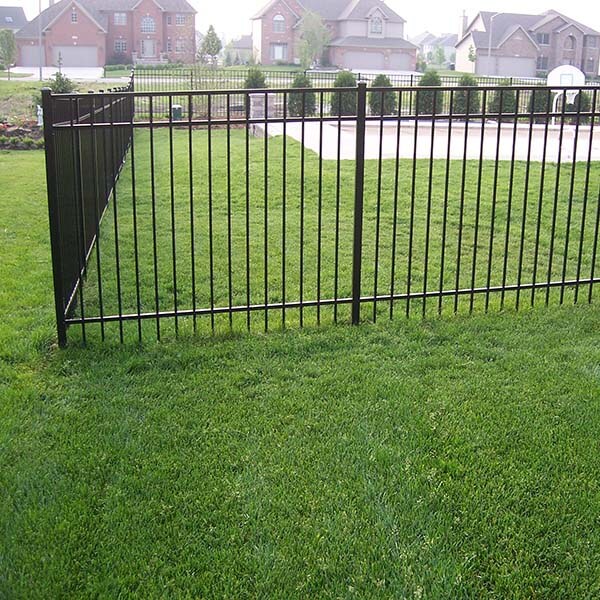 Ornamental Flat Top
For customers looking for a simple look, a flat top can be a great option. Available in several colors, this fence offers a more classic look without spears.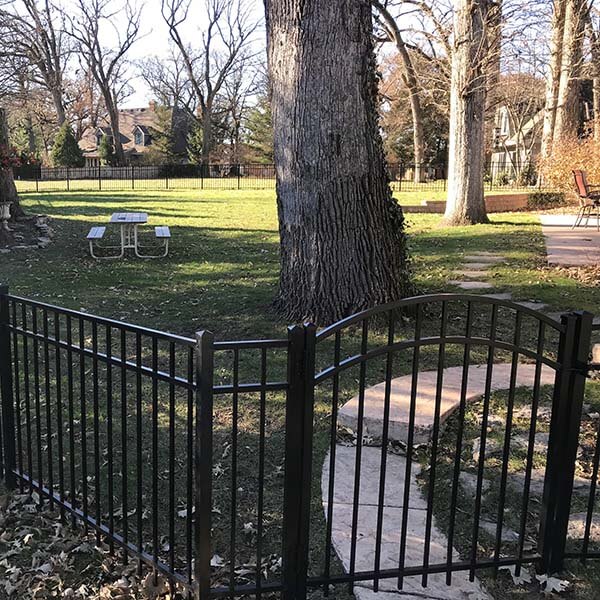 Ornamental Arched Gate
The arched gate creates an elegant entrance for your family and guests. Add this feature to a gate to take the enclosed space to the next level. This can be a great option for a backyard entrance or to a pool area.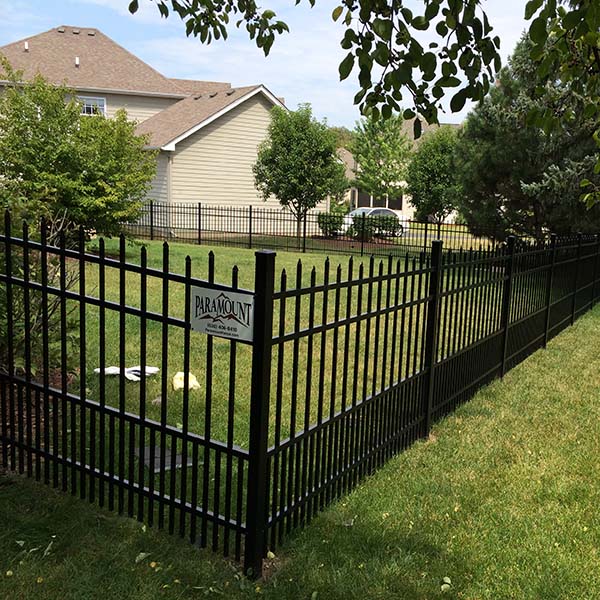 Ornamental Staggered Puppy Picket
The pattern of staggered spears in this fence creates a clean, dynamic look in your yard. The even lines and strong posts are complemented by the simple decor of the ornamental top. The puppy pickets at the bottom make the spacing in between pickets tighter in order to keep your small pet contained better.
Our Professionals Are Experts on Designing and Installing Any Type of Fence You Desire
Ornamental Fencing: A Commitment to Quality
With the beauty and security our ornamental fences provide, we also offer a lifetime manufacturer's warranty. When you purchase a fence with us, you can expect the product to last. If you are interested in extra durability, talk to our professionals about selecting ornamental steel for your fence. This heavy-duty alternative to aluminum fencing can be an excellent option for many homeowners.
If you have any questions or would like to schedule a free estimate, you can contact Paramount Fence at 630-406-8410, or you can send a request by email to info@paramountfence.com. You can also fill out the form on this page and one of our experienced representatives will get back to you shortly.
Please Complete the Form Below
One of our representatives will contact you regarding your inquiry.
Find a Fencing Solution to Fit Your Budget