Skip to Content
Downers Grove 60515, 60516
Fence Installers in Downers Grove
Take a stroll around your neighborhood in Downers Grove, Illinois, and check out the hardscaping designs on display. You can often get a sense of the overall style of a neighborhood by taking a look at the fencing materials the homeowners favor. When you're ready to install a new fence around your property, you may wish to select a material that maintains the ambiance of the neighborhood, or you could dare to be different. At Paramount Fence, we've proudly installed high-quality fences in Downers Grove and the greater Chicagoland area for over 10 years. We offer multiple fencing material options to suit every homeowner's preferences.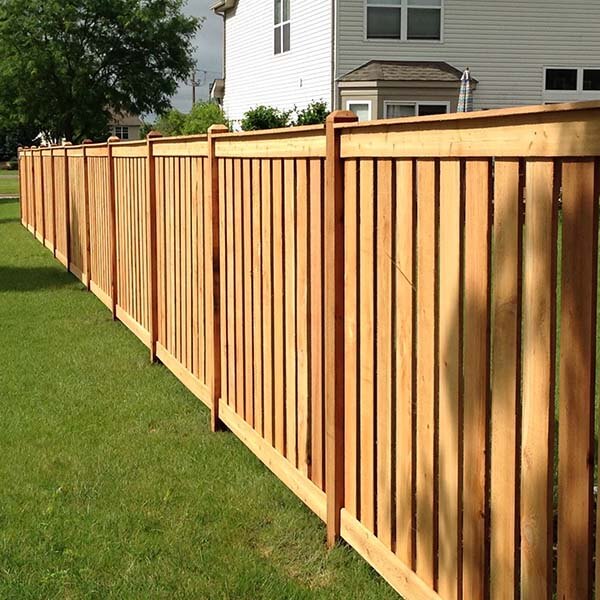 Wood fencing is among the most popular materials used in the Downers Grove area. Paramount Fence is proud to use Western red cedar. It doesn't require chemical treatment, since it has a natural resistance to decay. Leave your beautiful wooden fence as is to acquire that distinctive, weathered look, or stain it in your favorite hue.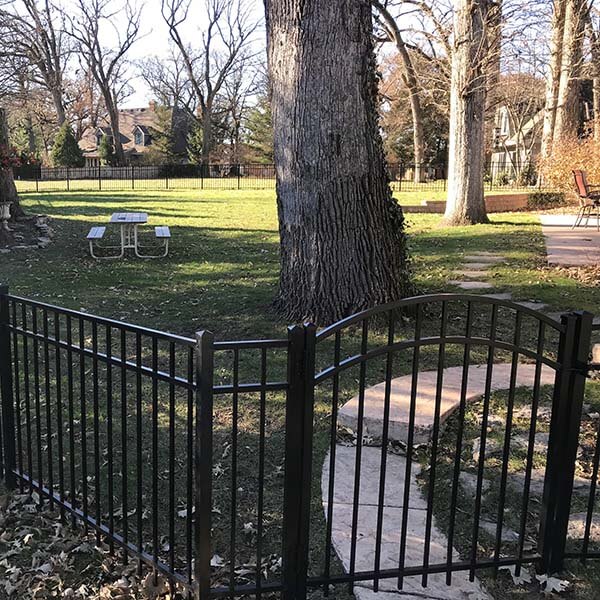 Ornamental fencing is an aesthetically pleasing style that adds grace and formality to any property. Wrought iron has historically been the material of choice for this type of fencing, but tends to be expensive with substantial maintenance needs to keep the fence from rusting. Paramount Fence offers aluminum and steel ornamental fencing, which can mimic the look of wrought iron without the high price tag. Aluminum fencing requires very little maintenance, and steel ornamental fencing is built to last for years. You can choose from black, bronze, or white ornamental fencing.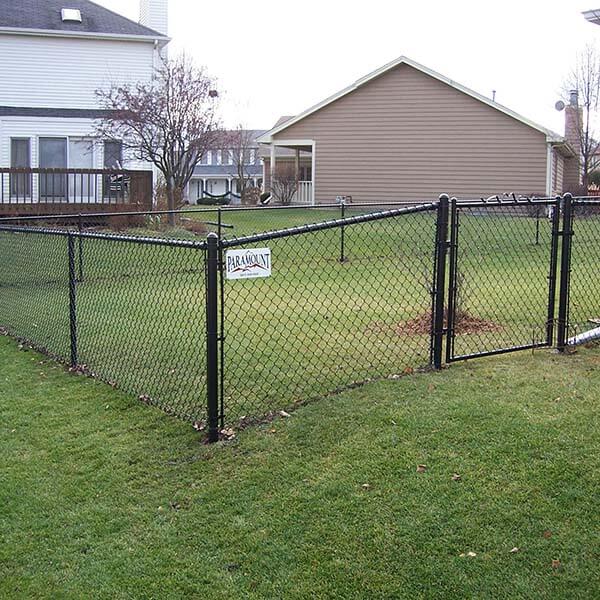 Chain link is the material of choice for many homeowners in the Downers Grove area because it's a simple, low-maintenance option. Chain link fences are often used to enclose areas where children or pets play. It helps keep these family members safe and secure, but also allows watchful parents to see through the fence for visual reassurance. Paramount Fence offers customizable options for our chain link fences. Choose our galvanized or aluminized chain link, or opt for our vinyl-coated chain link. The vinyl-coated option is available in green, brown, and black.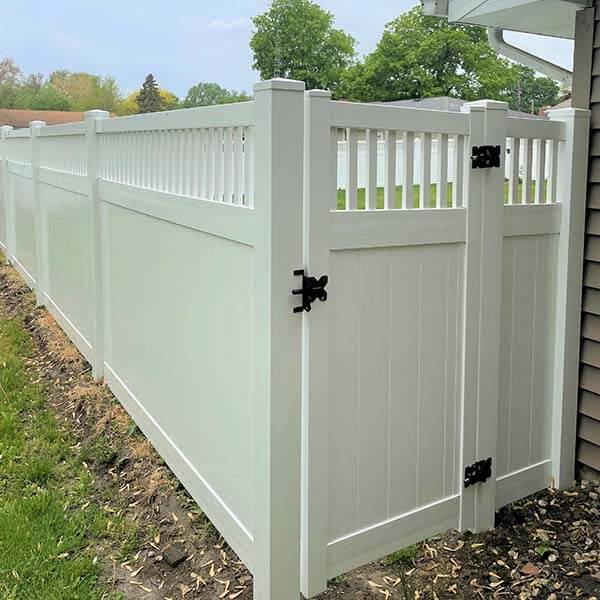 Do you want a white picket fence, without the required maintenance? Talk to our fence installers about PVC fencing. It's a durable and beautiful option that's available in many different styles, including the classic picket fence look. Alternatively, choose a split rail PVC fence for a country look, or a solid panel or shadowbox style for privacy.
Contact the Fence Experts
Whichever type and style of fence you need, you'll find it here at Paramount Fence. Residents in the Downers Grove area can get in touch with our friendly office staff by calling 630-406-8410.
Find a Fencing Solution to Fit Your Budget