Skip to Content
Elgin 60120, 60123, 60124
Discover Why Paramount Fence Is a Top Fencing Company
Paramount Fence offers services to design and install your fence. Our fencing company services Elgin, IL providing many styles for residential, commercial, and industrial purposes. Our team is trained and equipped to ensure you the best installation services. We carry these options and more if you're looking at a wood fence, PVC/Vinyl fence, chain link fence or an ornamental fence. Knowing your specific needs helps us serve you with a positive experience. Contact us today for an estimate.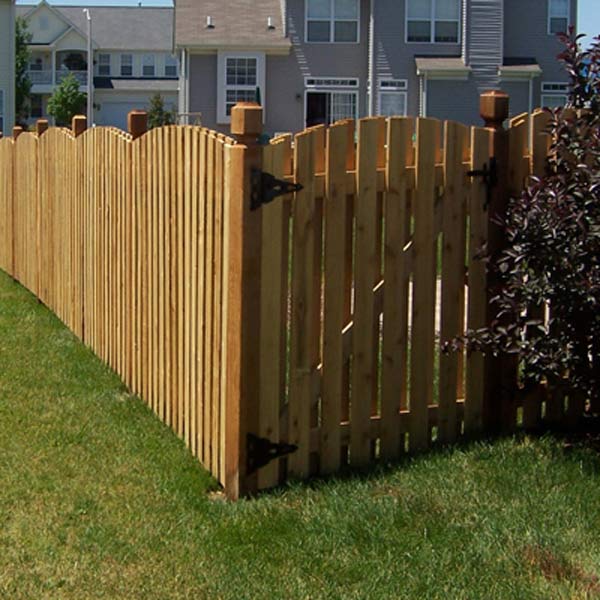 How Do Our Wood Fences Accent Elgin's Victorian Village?
Wood fences are great accents for many settings. We offer a broad selection of types to ensure you choose the perfect option. Our fencing company installs solid wood, spaced picket wood, and shadowbox Western red cedar fences as well as pressure treated pine wood. To accent your wood fence, we offer many styles including adding a lattice top or a decorative post top to your project. We provide an array of styles of pickets and posts to fit Elgin's Victorian history. A wood fence may do the trick if you are looking for a classic way to enclose your property.
What are the Benefits of Ornamental Fences?
Wrought iron is an expensive type of metal fence. If you are looking for something similar and considerably cheaper, consider ornamental fences. These hold the same quality and are made of steel or aluminum. They provide an aesthetically pleasing touch of elegance to several residential properties. We offer a lifetime manufacturer's warranty for all ornamental fences we install. These fences are durable and resistant to most environmental conditions. Get the elegant look of wrought iron without the maintenance and cost.
Can I Customize My Chain Link Fence?
Chain link fences come in a variety of options. They range in color from galvanized to vinyl coated in to black, green, and brown. We can design your chain link fences to stand at a certain height. Whether it's a residential fence or commercial, these fences are great for basic security. Chain link fences are made of galvanized steel, making them a great, durable option. Our professionals value our Elgin customers to make the installation as customizable as possible.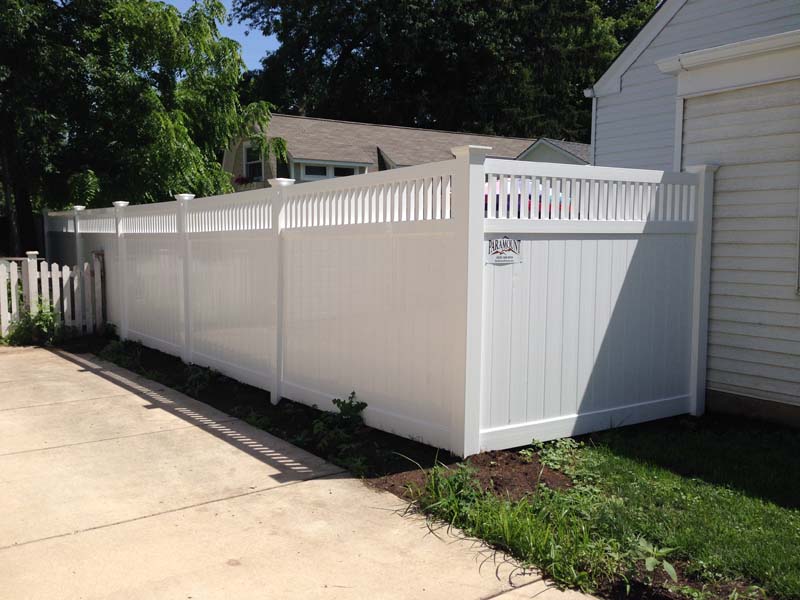 Why Are PVC & Vinyl Fences the Easiest to Maintain?
Some of the easiest fences to install are made of PVC or vinyl. They don't need a lot of maintenance, which will save you in cost and time. PVC and vinyl fences come in a variety of sizes and styles including spaced picket, semi-private and solid. We offer choices for the highest level of privacy. A water hose will do the job when your fence needs to be cleaned. These are some of the most popular fences for installation.
Trust Paramount Fence as Your Premier Fence Company
Paramount Fence ensures to put our Elgin customers first. We prioritize your needs when you're ready for a fence installation. Our fence company has a reputation for providing positive services. We have some of the highest customer reviews in the town. This is a testimony to our work that we take pride in! If you're interested in an estimate for a new fence, we are here to help. Contact us today for questions or to schedule an appointment.
Find a Fencing Solution to Fit Your Budget