Skip to Content
Hoffman Estates | Fences | 60169 | Fencing | Installation | Paramount Fence
Curious about whether a fence is the right investment to make for your property? Paramount Fence invites you to browse our online portfolio and judge the results for yourself. We've been installing fences in the Hoffman Estates, Illinois area for over 10 years, and we're proud to stand behind our top-quality products and uncompromising customer service.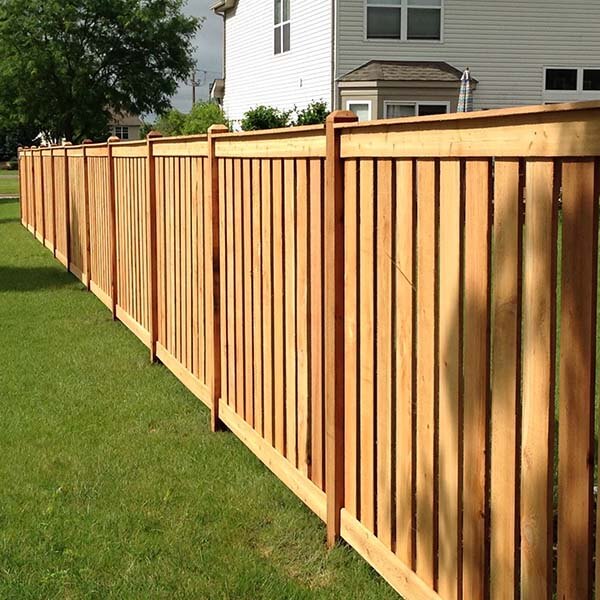 Top Reasons to Install a Fence
Your home is your sanctuary. It should make your family feel safe, secure, and comfortable, and a well-built fence can accomplish all of those things. The most common reasons why homeowners install fences are for:
Privacy from prying eyes.
Security from would-be intruders.
Safety for children and pets.
Decorative design for curb appeal.
Property markers to prevent encroachment.
Beyond the practical function a fence provides, it's also a way of making a home look better maintained. This is particularly important for homeowners who are thinking of selling their homes, as a high-quality fence increases the value of the property. Ornamental fencing is one of the best options for improving curb appeal and value. This type of fencing has traditionally been made from wrought iron, but aluminum and steel ornamental fencing are also available and offer great aesthetic appeal with less maintenance and a lower upfront cost.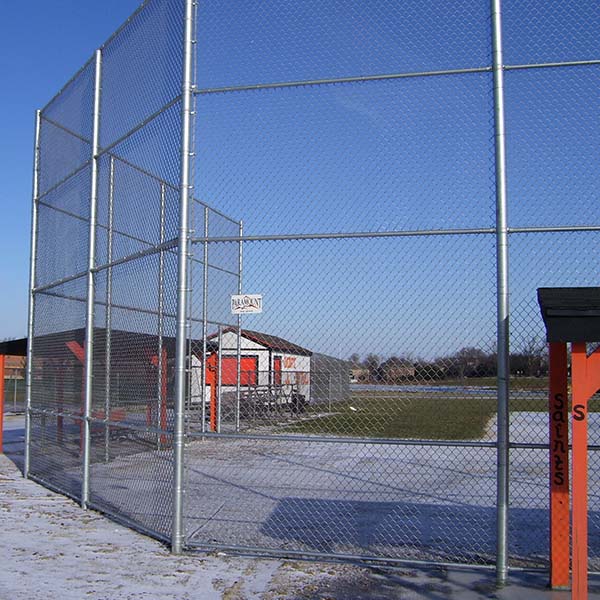 Reasons to Install a Fence for Your Business
Paramount Fence is a full-service residential and commercial fencing installer. We understand that security is a high priority for business owners. We invite you to browse our collection of secure commercial and industrial fences, which include tall commercial chain link and commercial galvanized chain link fences. We can even install a commercial chain link with privacy slats. Other commercial fencing options include the following:
Commercial chain link with gate
Commercial dumpster enclosure
Commercial backstop for recreational fields
Commercial ornamental
Commercial shadowbox Western red cedar
Commercial solid traditional wood
Commercial board on batten
Our specialists can design a commercial solution for your company that meets your need for security while keeping your property aesthetically appealing.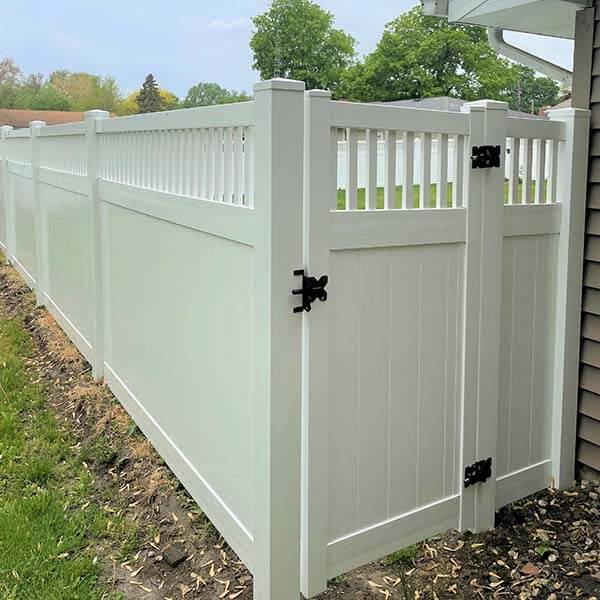 Types of Fencing to Consider
Fencing is a versatile hardscaping element that can be categorized in a few different ways, such as by the material it's made from.
Fencing can also be categorized according to its purpose.
Privacy fences
Security fences
Architectural/aesthetic fences
You may wish to have your entire property enclosed with one of our beautiful and affordable fences. Alternatively, some of the homeowners we work within Hoffman Estates prefer to enclose select portions of their property. One common example is the pool. You could also enclose or partially enclose your backyard.
Contact the Fence Experts
Talk to a fencing expert at Paramount Fence by calling 630-406-8410. Our knowledgeable staff is always happy to chat with our customers in Hoffman Estates, IL about their fencing needs.
Find a Fencing Solution to Fit Your Budget