Skip to Content
Huntley | Fences | 60142 | Fencing | Installation | Paramount Fence
The village of Huntley, Illinois, is perhaps best known for bringing country charm to the Chicagoland area. It's a friendly village full of neighbors who look after one another. What better way to show hometown pride than with a beautifully landscaped yard? Paramount Fence is a premier provider of high-quality fences in the Huntley area. We invite you to take a look at our online portfolio and then chat with our friendly staff about your preferences for your home.
Choosing a Fence Material
Paramount Fence installs the most popular types of fencing for our valued customers in Huntley. The specific material that's best for your home will depend in part on the main purpose of the fence.
Choosing a Fence Style
The style of your new fence will affect your home's overall design and curb appeal. It should complement the existing ambiance of your property, while also fulfilling its intended function. At Paramount Fence, it's our mission to ensure your complete satisfaction with our installation services, which is why we take the time to get to know your preferences before making any recommendations.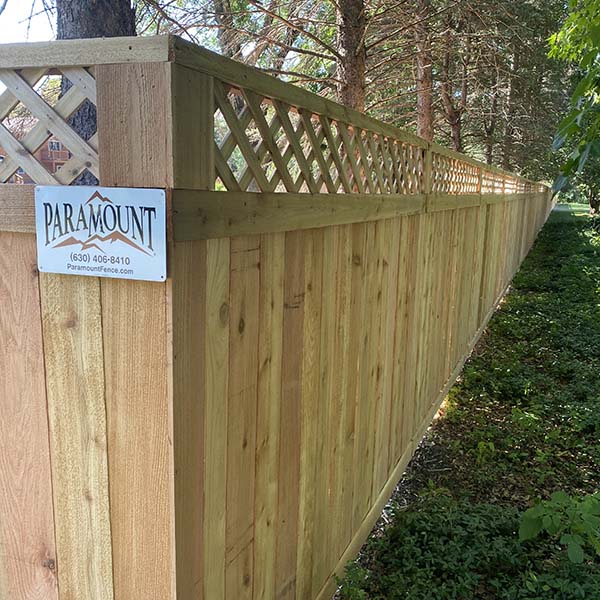 Solid Fence
If you are considering a solid fence, you can choose from scalloped or arched tops, or select a dog-ear style for the top. The dog-ear style features an attractive notch on either side of the top of each picket.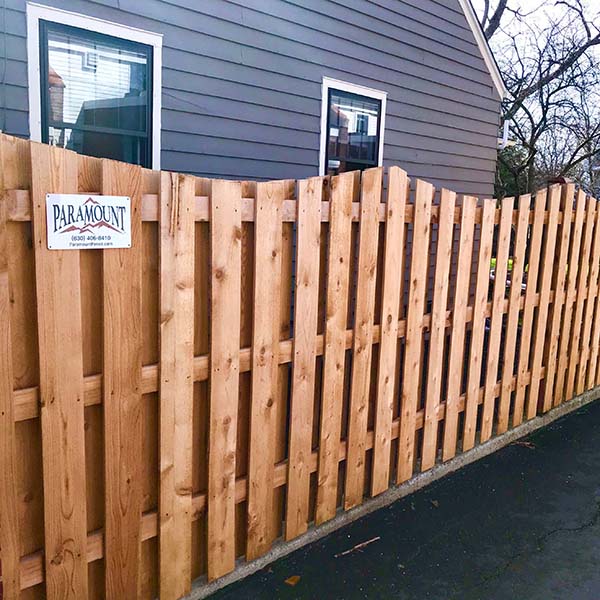 Shadowbox Fences
The shadowbox style features a framework of boards and planks that alternate on both sides. The result is a uniform look from one side to the next.
Picket Fence
Traditional picket fences feature spaces between each picket and are available with scalloped, dog-eared, and arched tops.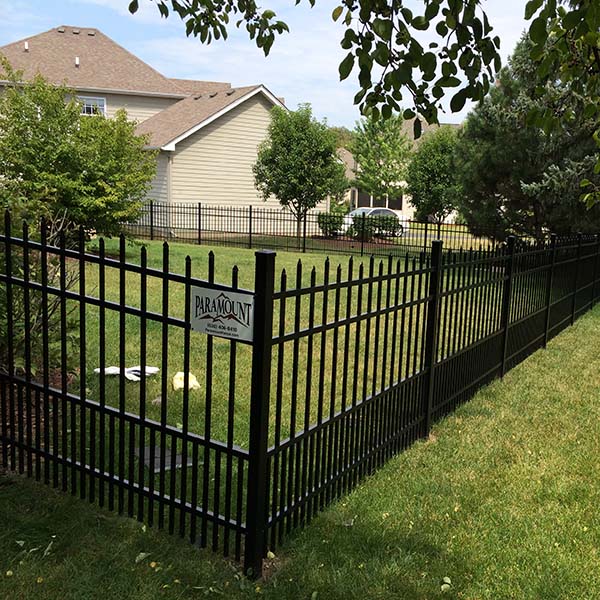 Ornamental Fences
These are available in flat tops with tight or wide spacing. You can choose from bronze, white, or black ornamental/aluminum fencing.
Contact the Fence Experts
The fence experts at Paramount Fence serving Huntley, IL, will treat your home and yard with the utmost respect and professional courtesy. Call us at 630-406-8410, and let us know how we can improve your home's curb appeal.
Find a Fencing Solution to Fit Your Budget