Skip to Content
Naperville 60540, 69563, 60565
Fencing Naperville
Whether you need a new fence for your swimming pool, have an old fence that needs to be replaced, or want to add a fence to give your home a new look, the contractors at Paramount Fence are ready to bring your vision to life. With over 10 years of experience providing fencing in Naperville, and over 50 years of combined experience, our track record of quality work speaks for itself. We're committed to helping each of our customers get the right fence for their needs, and carefully consider their design preferences and budgets. With free estimates and reliable service, it's easy to see why Paramount Fence is a fencing leader in Naperville.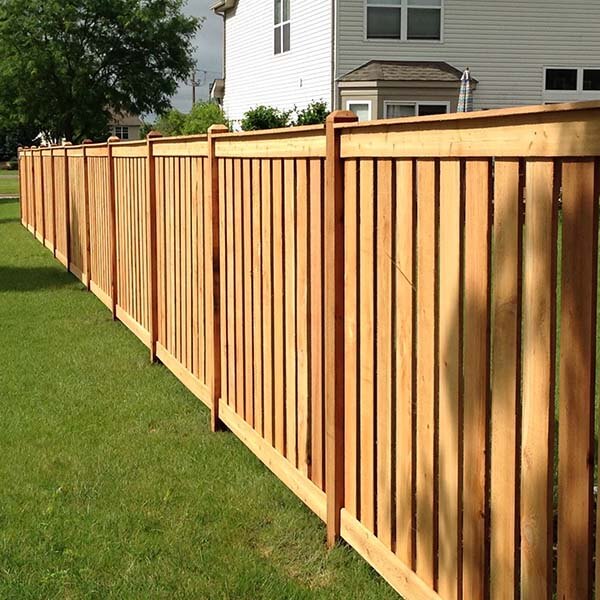 How Do I Know What Kind of Fencing I Need?
The best way to pick the right fence is to consider why you've decided you need a fence in the first place.
If you need a fence for a new pool, then it will have to meet specific safety guidelines to ensure that children cannot enter the pool area unattended. At Paramount Fence, we can explain your options for getting a fence that meets these requirements.
If you want a fence to enclose your property, but you don't want to compromise your view, then an ornamental fence could be right for you. Wrought iron, aluminum, or steel ornamental fences look beautiful and still allow you to see outside of your yard. Wrought iron is the most traditional material for this type of fencing, but aluminum offers a similar look with a lower price and fewer maintenance needs. Steel ornamental fencing is also a beautiful and affordable option and offers great durability.
If privacy or additional security is your top concern, then you need a privacy fence. Privacy fences are solid, so no one will be able to see into your property.
Budget and maintenance are other important things to consider when picking a fence. At Paramount Fence, we can help you see how your options compare.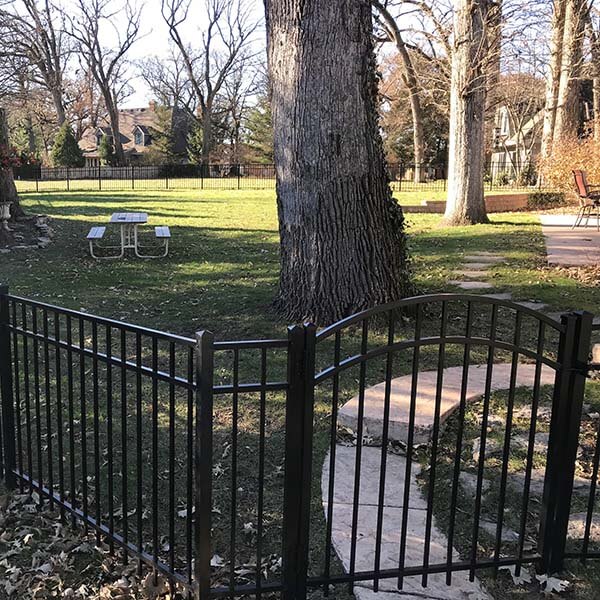 What Should I Expect During Fence Installation?
The process for installing your fence will depend on the kind of fence you choose. Our fencing contractors will explain the entire process to you in advance and keep you updated on your project. If you have an old fence that needs to be removed from your property, Paramount Fence can also provide that service.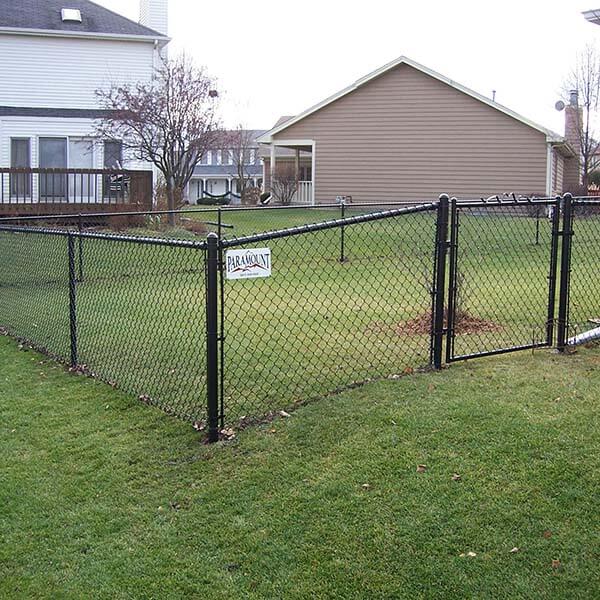 Do I Need Any Permits to Get a New Fence?
Regulations for fencing depend on your local town ordinances and your homeowner's association's rules. In some cases, you may need a permit before construction can begin. Check the rules in your area, as some fencing materials or fence construction styles may not be permitted. Paramount Fence can discuss the need for permitting with you before your project begins.
Are you ready to schedule fence installation services in Naperville? If so, call Paramount Fence today at 630-406-8410.
Find a Fencing Solution to Fit Your Budget