Skip to Content
Paramount Fence Inc. Provides Residential Fence Installation
Paramount Fence Inc. provides design and installation services for your fence all year long. Our company services Plainfield, IL offering several fencing styles to residential, commercial, and industrial consumers. Our company keeps an entire stock of options guaranteed to fit your preferences. Whether it's wood fences, PVC fences, ornamental fences, or chain link fences there are many kinds to choose from. Our professional team is licensed and equipped to promptly design and install your fence. Schedule your appointment for a free estimate today. Contact us for questions about our selection!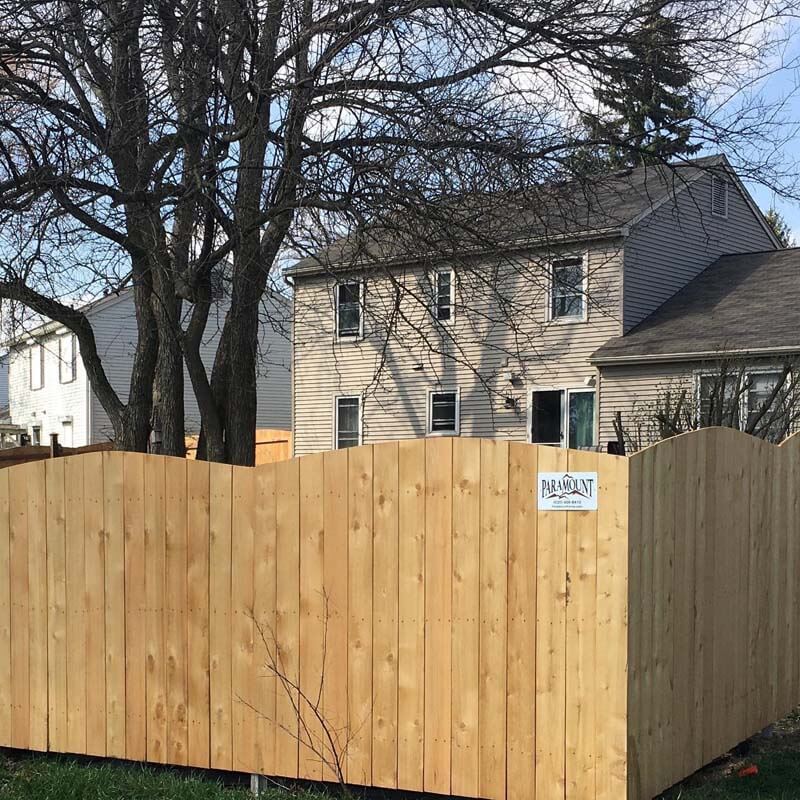 What Types of Wood Fence Installations Do We Offer?
Our company installs a variety of wood fences. These include spaced picket wood fences to shadowbox and solid wood, using Western Red Cedar and Pressure Treated woods. The material is strong enough to withstand typical Midwestern weather. There are many different options for wood fence post tops. Common ones are gothic and lantern styles. These fit with the historical makeup of the village of Plainfield. If you are looking into wood fence installation, we would love to help you.
What Is the Difference Between Wrought Iron and Ornamental Fences?
We have you covered if you are looking for a fence like wrought iron fencing. Ornamental steel and aluminum fences have wrought iron features but are cheaper in cost without the maintenance. The quality of these fence styles is more durable and requires little maintenance. They don't chip or rot as quickly as wrought iron does. Maintenance with these fences is little to none.
Why Should I Consider Chain Link Fence Installation?
Paramount Fence Inc. offers a variety of chain-link fences. These are some of the more affordable types and range in color options. You can choose galvanized or vinyl-coated, black, brown, or green. However, they don't provide much privacy, chain link fences aid in keeping your children within your property. The upkeep for chain link fences is minimal. Our fence company assures to help you choose the right option if you're looking into these.  Chain link is also a great option for fence installation for your commercial property.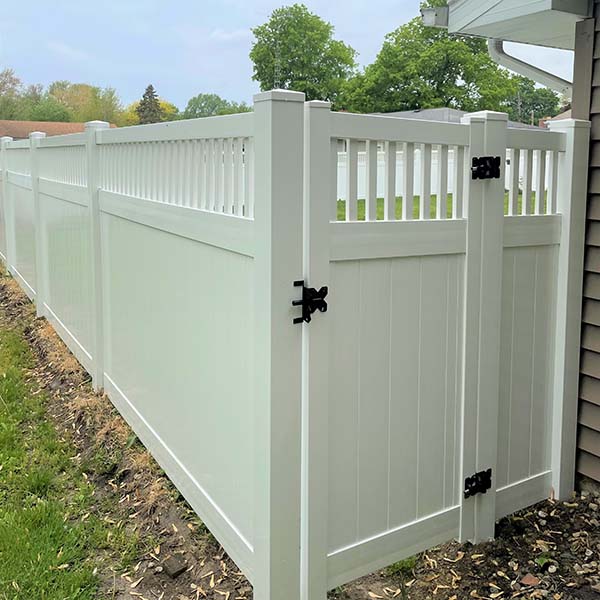 Why Are Vinyl & PVC Fences So Reliable?
Vinyl/ PVC fences have a very long lifespan when maintained with care. This material is durable and water-resistant, so rain or snow can't harm them. They can easily be cleaned with a water hose and come in a variety of forms. If you are looking for a fully private, spaced picket or semi-private style, we can help you choose the best option to meet your needs.
Why Should You Make Paramount Fence Inc. Your Top Fence Company?
When you consider Paramount Fence Inc. for service, we guarantee to put you first. You can trust our fencing company to perform superior fence installation. Our positive ratings come from our efforts to provide you with the highest satisfactory service. If you desire to have specific fencing for your property, we offer customizable options for your style. Our team would love to be your first consideration for installation! Contact us today for questions or to schedule a free estimate.
Find a Fencing Solution to Fit Your Budget