Skip to Content
Fence Installers in Wheaton
Wheaton is known as a friendly town with a charming downtown area and homeowners who are noticeably devoted to keeping their properties maintained. Perhaps that's why so many residents of the Wheaton area have chosen Paramount Fence to design and install fences around their homes. We're proud to have maintained one of the highest customer satisfaction ratings for fence installation companies in the Chicagoland area.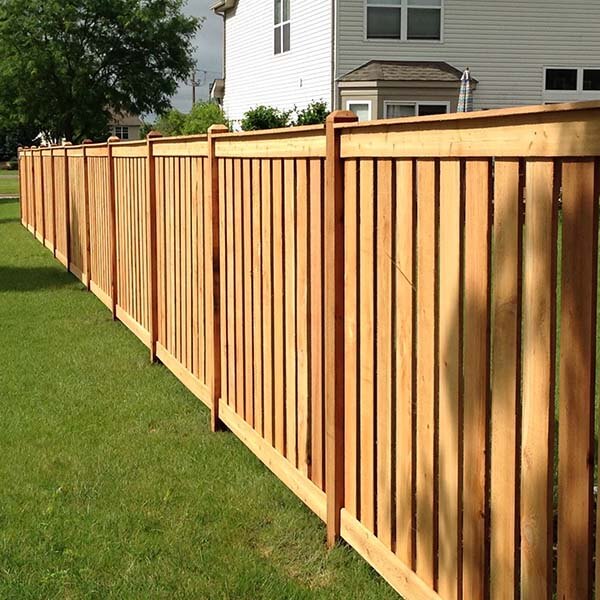 Our Approach to Customer Care
When you become a customer of Paramount Fence, you'll receive the personalized attention and professional courtesy you deserve. With more than 50 combined years of experience in the business, we are able to provide customized recommendations for each client, and we believe our results speak for themselves. We welcome inquiries for custom projects since it's our top priority to ensure complete satisfaction. Paramount Fence is the installer of choice among Wheaton-area residents because of our flexibility—we'll work with you to come up with inventive and affordable solutions that fit your home's needs. We even offer multiple special financing programs, along with free estimates.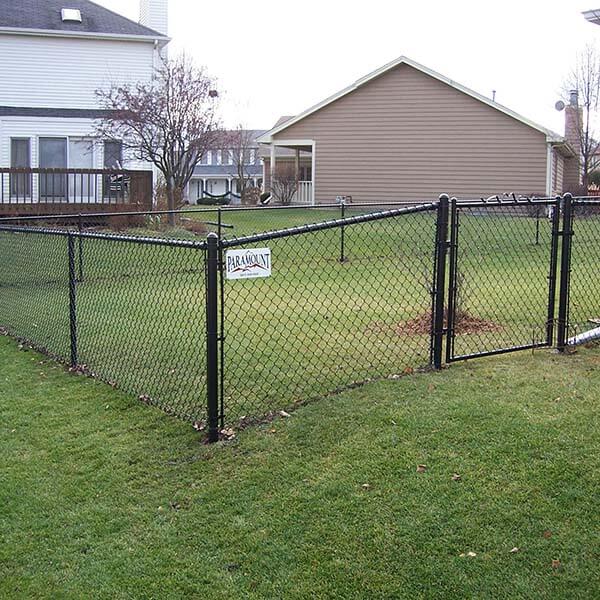 Types of Fences for Your Home
Fencing is an incredibly versatile landscaping element. It can create privacy, keep kids and pets safe, and enhance curb appeal. At Paramount Fence, you can choose from the following types of fences for your home:
Some homeowners and landlords prefer charming white picket fences for their front yards to embody that small-town ambiance that makes Wheaton so special. Others prefer tall, stately privacy fences that are stained to show off the beauty of the natural wood.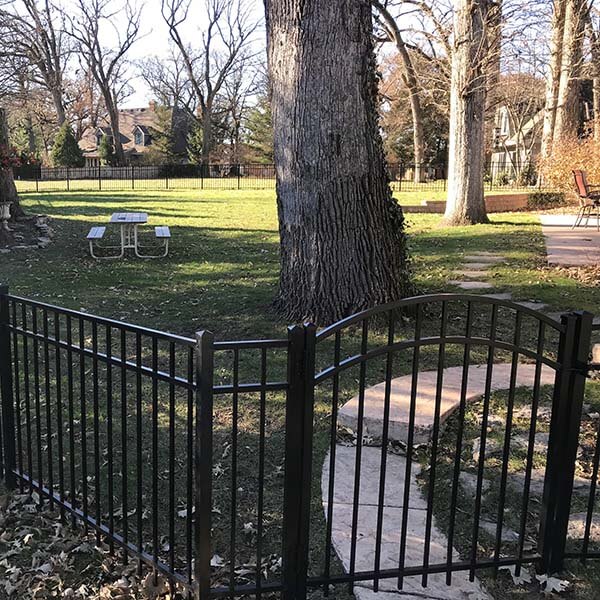 Paramount Fence can also install ornamental fences. If you've always loved the look of wrought iron fencing but are concerned about the cost and maintenance needs, then you'll be happy to know that ornamental fences can also be made of steel or aluminum. They offer the look of real wrought iron, but they lack the maintenance requirements. Our ornamental fences are also more affordable, and you can choose from multiple color options. Ornamental fences can add a touch of prestige and class to any property, but they don't offer as much privacy as a PVC / vinyl fence.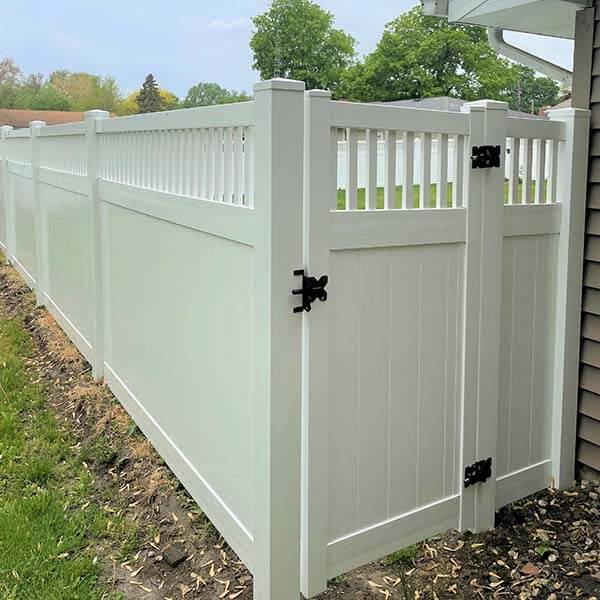 Paramount Fence often installs solid privacy PVC fences, as well as semi-private ones. PVC fences are also available in the spaced picket style. You can choose from these colors:
Request a free, no-obligation quote for fencing for your home or business in Wheaton, IL, by calling 630-406-8410. The team at Paramount Fence looks forward to exceeding your expectations.
Find a Fencing Solution to Fit Your Budget