Skip to Content
About the American Fence Association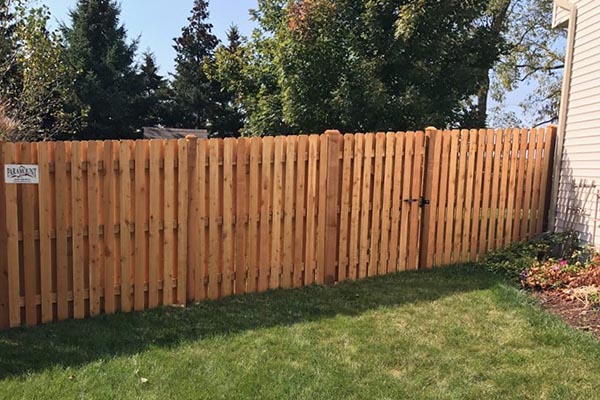 When shopping for a new fence, the expertise and credibility of the fencing company are vitally important. The American Fence Association (AFA) serves as the gold standard in this regard, ensuring that consumers and businesses connect with fencing companies who meet the highest standards of professionalism, ethics, and quality.
Paramount Fence: A Proud Member
As a long-time member of the American Fence Association, Paramount Fence brings quality fencing products and services to their Chicagoland clients. When you choose to work with us, you're not just getting a fencing company, you're getting AFA-backed professionals that adhere to industry-leading standards.
A Brief History of the AFA
Founded in 1962, the AFA has evolved to become the largest and most comprehensive resource in the fencing industry. Originally organized as the International Fence Industry Association (IFIA), the AFA started with just 22 members, and held its first trade show in Anaheim the same year. Membership expanded steadily and the association now has over 1400 member companies, 19 chapters across the U.S., and a presence in 18 foreign countries. 
The AFA Mission
The AFA aims to benefit both industry professionals and consumers by promoting the highest levels of professionalism and ethics. AFA members have an average of 22 years of experience in the business, ensuring superior technical and installation skills for all projects.
Membership Obligations
Every AFA member company agrees to a code of conduct, emphasizing ethical advertising, compliance with local, state, and federal laws, and consumer-focused service. From sound accounting practices to continuous training and research, all members are committed to upholding the integrity of the fence, deck, and railing industry.
Give Us a Call!
When you're ready to select a new fence, or for any questions or concerns about fencing, check with the professionals at Paramount Fence . We have over 100 years of combined experience in providing our customers with the highest quality fencing products. We are a locally owned and operated fence company in the Fox Valley area servicing Kane, DuPage, Kendall, Dekalb, McHenry and parts of Cook, Will, and Lake Counties. 
We strive to provide excellent customer service, and in addition to our membership in the American Fence Association, we are members of the Better Business Bureau (BBB). In fact, we have one of the highest customer service ratings with the Better Business Bureau in our area. For more information, or to schedule a consultation, visit our website or speak with us at 630-239-2714.