Skip to Content
Being a Good Neighbor With Privacy Fencing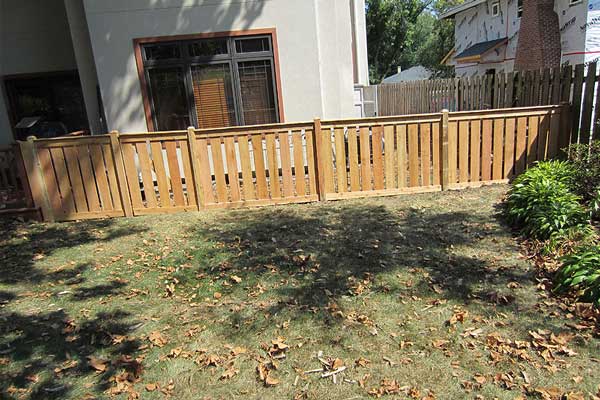 Rightfully so, many people take the time to consider how their neighbors will feel about installing a brand new wood or aluminum fence.  Is it truly rude to add a privacy fence for the security of your kids, personal privacy, and the betterment of your property?  The answer is, of course not.  In fact, good neighbors add privacy fences. 
Here are a few of the reasons a privacy fence is a part of being a great neighbor.
Privacy: Just as you wouldn't shower with the bathroom window open, there is no reason to expose everything that goes on in your backyard.  Now, if you have friends over, then you be putting shuffling movement in your neighbor's peripheral vision any longer.  It will be in the privacy of your own backyard and if you wish to invite them over, then you'll always have that option!
Security: Privacy fencing improves the security of your home because it helps to limit access to your property.  No burglar will be able to pass through a tough wrought iron fence. Some of the same security benefits are beneficial to your neighbor, given the fact you share a property line.  Potential criminals will be aware of the fact that people in your area are serious about security, and they'll never know what kind of systems lay within your neighbor's home.  
Resale Value: Curb appeal always improves resale value and that's exactly what privacy fencing will do for your home.  Remember, security and privacy are commodities that are beneficial and profitable to the entire neighborhood—especially when it's selling time.  High property values usually affect the entire surrounding community.
At Paramount Fence of Batavia, Illinois, we believe that a privacy fence can be of great importance for you and your neighborhood.  If you're interested in privacy fencing, then visit our website or call us at 630-239-2714.  Be sure to ask about the gorgeous cedar fencing that you'll love.