Skip to Content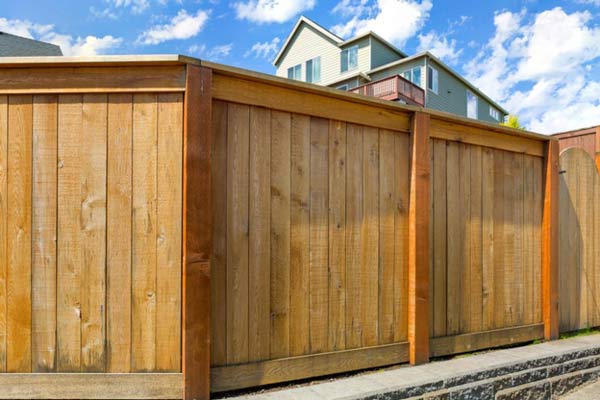 There are plenty of reasons to want a privacy fence, whether to keep others from seeing into your yard and home, to avoid seeing everything your neighbors are doing, or just to create an oasis within your own back yard. Your fence doesn't have to be solely utilitarian, but can be an aesthetically pleasing reflection of your vision for your outdoor space. Privacy fences come in a variety of styles, from formidable to friendly, so it's easy to find one that works for you.
It Doesn't Really Matter How Large or Small Your Lot Is, Because by Thinking Creatively, You Can Find the Right Design for Your Privacy Fences, Barriers, or Screens. You'll Want to Choose a Design That Enhances Your Space, Whatever the Size, Without Being Intrusive or Overwhelming. Because Larger Homes Are Increasingly Being Built on Smaller Lots, While Outdoor Living Space Is Gaining Popularity, Privacy Is Becoming More and More of a Priority
One of your primary considerations, of course, should be fence height. You may only need a four-foot fence if your goal is to keep children and pets safe and keep unwanted visitors out while still being able to talk across the back fence. Six and eight-foot fences afford more privacy, and no matter what height of fence you prefer, you have many different options from which to choose.
Wooden privacy fences come in a variety of styles, from traditional to dogear to shadowbox to picket, and so on. PVC fences come in a similar array. Even chain link fences can make good privacy fences when outfitted with privacy panels. There are latticework options and other decorative touches, and you even choose to mix fence types and textures to realize your vision.
If you're looking not only for privacy but also for security, there are some additional things to consider. Of course, the first step in security is to create obstacles that must be overcome if someone wants to gain entrance to your house. If security is your top priority, you should construct the highest fence possible. Another consideration is visibility because fences that you can see through make it harder for burglars to hide. If security is a higher priority than privacy, you might consider an iron fence with spear tops, as an impediment to would-be thieves.
If you're ready for your new fence, call Paramount Fence for professional installation. At Paramount, we've been in business for over ten years, but our combined experience in the fence industry spans more than half a century! We're a full-service fence sales and fence installation business in the Chicagoland area, and we're dedicated to providing creative and affordable solutions that address our clients' needs and fulfill their requests. Our staff offers exceptional customer service, striving to exceed your expectations throughout the fence buying and fence installation process. We provide high-quality, beautiful fences, and our reputation for excellence is well-established. Paramount Fence is a member of the American Fence Association and a registered member of the Better Business Bureau. For more information on how we can help you find the right fence to meet your needs, call us at 630-239-2714 or contact us through our website.