Skip to Content
5 Steps to Take Care of Your Fence in the Summer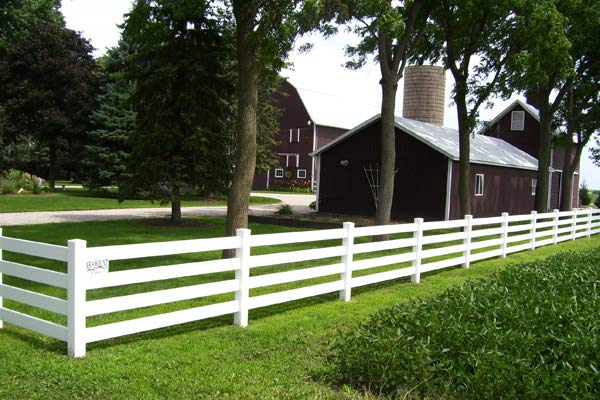 First, let's consider some general tips that apply to all fences. All fences require routine maintenance, no matter what the season. In the summer, however, some fences need a little more attention than others. With long, hot days just around the corner, it's important to know how to take care of your fence in the summer.
Wooden Fences Should Be Washed and Stained. No matter what kind of fence you have, it's important to check it regularly for things like wobbly posts, damaged hardware, or rust spots. Fixing these problems while they're still minor can save a lot of hassle down the road. Trim any low-hanging branches that could fall and damage the fence, and remove any debris around the fence or plants that are growing on it. Vines and other climbing plants may look good on the fence, but in the long-run, they can damage it structurally. What's more, vegetation growing on or near your fence can attract rodents and insects. While you're cleaning up vegetation and debris, don't forget to look for tree roots that could damage your fence, as well as any signs of problems like mildew or termites.
A power washer works well to remove dirt and grime, and while you won't need to stain your fence every time you clean it, it's smart to check for signs of wear so that you can re-stain as necessary. When a fence is treated with high-quality stain, harmful UV rays can be blocked from damaging it. If your fence is painted, it's probably going to need more maintenance than a fence that's simply stained, because paint can blister and peel in summer.
Vinyl Fences Are Fairly Low Maintenance. Still, once you've cleared around it, washing the fence is a good idea. Be careful if you use a pressure washer, because this can sometimes dent or crack vinyl.
Aluminum Fences Often Need No More Maintenance Than Simply Rinsing With a Hose. It's still important to check for stains or damage, applying degreasers or rust, calcium, and lime cleaners as needed.
Wrought Iron Fences Are Extremely Durable. They can still benefit from a good wash in the summer, using car soap or dishwashing liquid. After washing, you can afford your fence further protection by applying a sealant or car wax. Be particularly mindful of roots, because they can cause serious damage to this type of fence.
If you're ready for a new fence, call Paramount Fence for professional installation. A full-service fence sales and installation business in the Chicagoland area, with more than half a century of combined experience, we're dedicated to providing creative and affordable solutions that address our clients' needs and fulfill their requests. Paramount Fence is a member of the American Fence Association and a registered member of the Better Business Bureau. For more information, call us at 630-239-2714 or contact us through our website.