Skip to Content
Do I Have to Pay For the Entire Cost of a New Fence if It's on the Property Line?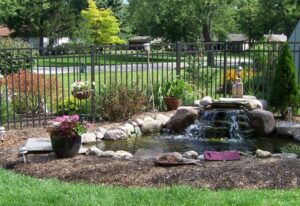 A common dispute amongst neighbors can be over something as simple as a fence.  A slight disagreement can turn into a costly legal battle if cooler heads don't prevail.  Here are a few things to consider if you have an issue with a bordering fence :
Where Is the Fence Located?
Consult your real estate agent or the public records office to find the legal property lines.  If the fence is not on your property, then you have no legal grounds to dictate its presence unless it violates a city ordinance and was built after that ordinance came into effect.  Conversely, if the fence is technically located on your property entirely, then you are solely responsible for its maintenance.  If the fence is on the border, then both parties have equal say in matters concerning the fence.
How Do I Go About Getting My Neighbor to Contribute to a New Fence?
First and foremost, try a friendly solution.  Communicate with your neighbor to find a fair settlement.  Let them know that a new fence adds to the aesthetic appeal and property value of both homes. Take the lead and get a few quotes for replacements.  If your neighbor refuses to take action, then contact your nearest governing body.
What Are the Laws?
Legally speaking, both parties are equally responsible for the maintenance or replacement of a dilapidated fence.  The Fence Act in Illinois Compiled Statutes (765 ILCS 130/7) (from Ch. 54, par. 7) Sec. 7 states that:
If disputes arise between the owners of adjoining lands concerning the proportion of fence to be made or maintained by either of them, such dispute may be settled by any two of the fence viewers of the town or precinct…
Notify the city before taking any further action.  They will send your neighbor a letter notifying them of their responsibility.
For more information about our winter fence installation, call Paramount Fence at 630-239-2714. With over 20 years of experience in the fence business, we are confident we'll not only meet your needs but exceed your expectations, as well.