Skip to Content
Installing a Fence: Types of Fencing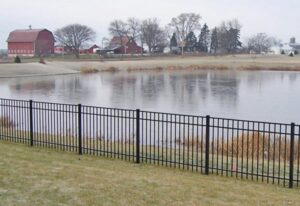 Whether you have a dog or you just want more privacy, installing a fence can beautify your yard and improve your home life!
In this video, you can learn the steps involved in installing a new fence. The first step is to make sure you are aware of your local building codes and home association guidelines. Next, you want to consider different fence materials and styles. Wood, aluminum, vinyl, wrought iron, and cedar are the most popular and durable options. Then, figure out what is best for you and your home by making sure you install a fence that meets your needs, is resilient and looks good as well.
If you want to add a fence to your Naperville yard, then give us a call at Paramount Fence at 630-239-2714. We use only the highest quality materials and can even complete your fence installation during the winter months.