Skip to Content
Famous Fences Around the World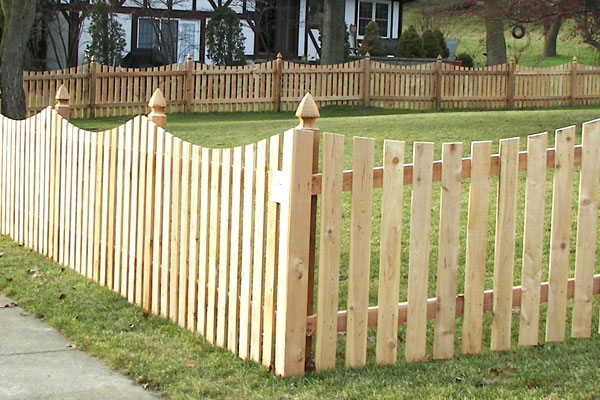 You might not expect a wooden or wrought-iron fence to be famous, but you would be surprised to hear how many of the world's fences are actually world-renowned. Check out some of these famous fences of the world to get some ideas for a fence to go around your yard!
Royal Fences
Some of the most famous tourist attractions in the world can only be seen from the far side of a fence. Buckingham Palace and other royal residences are often protected by wrought iron fences. The White House has another example of a famous fence.
Back to the Wild West
The most famous pictures of the Wild West include horse rings and other areas of towns surrounded by wooded fences to keep the livestock from getting away. If you want to see a creative way to make a wood fence, then check out famous Western towns like Tombstone, Arizona.
Today's Famous Fences
Some of the most famous fences that can be found today exist outside of the homes of celebrities. Tall aluminum fences protect their homes from the nosy eyes of the paparazzi and excited fans hoping to catch a glimpse of their favorite stars. Pick up a tabloid to see some of the new advancements in protective fences.
There are many ways to make a fence a creative part of the design of your home. Think about a vinyl or cedar fence to make it more unique.
Paramount Fence is here to supply you with the best-looking, most reliable fences around. Whether you're in the market for classy wrought-iron or a more traditional wooden fence, we have got you covered. Come in today to find the perfect fence for your home.