Skip to Content
Great Uses for Ornamental Fences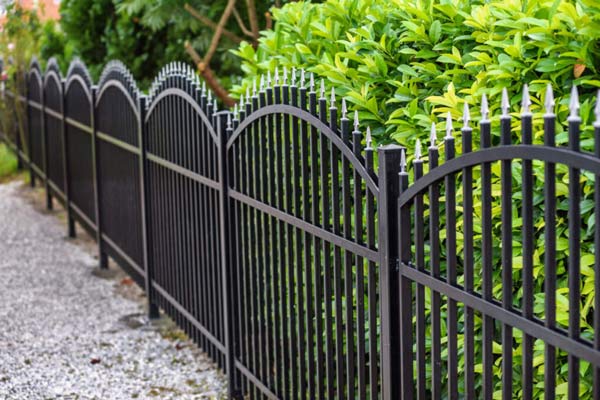 Could your home benefit from an ornamental fence? While wood, vinyl, and chain link fences are all popular options, there's something to be said for ornamental aluminum fences. Versatile, durable, and safe, they also add a certain curb appeal, boosting your property's appearance as well as its security. Here are some great reasons to choose an ornamental fence.
An ornamental aluminum fence is a great choice around a pool. If you've got a pool, you'll need to put a fence around it to protect your children. An ornamental aluminum fence will look good, but it's also got the benefit of being corrosion-resistant, which makes it perfect for use near water. Strong and sturdy, an ornamental fence can easily be built to conform to safety regulations and pool codes.
To enhance the look of your property, you can't beat an ornamental fence. Metal fencing has a classic, timeless look, which makes it perfect for enclosing your entire estate. There are many different looks available, so you can easily choose a style that complements the architecture of your home and looks good with your landscaping.
Ornamental fences are suitable for businesses as well as residential properties. Whether used on all or just a portion of your property, ornamental aluminum fences offer visual appeal as well as security to your business. They can be used to separate different areas of your property or control access to your business, while adding an elegant touch to the look of your building.
An ornamental fence is durable and easy to maintain. Ornamental aluminum fences stand up to everyday wear and tear, and can even take the punishment of storms. In the event that your fence is damaged, it can easily be repaired. In addition to being tough, ornamental aluminum fences are low-maintenance, requiring neither paint, stain, nor sealant.
For security as well as style, choose an ornamental aluminum fence. For many homeowners or business owners, security is a top priority, and that's another reason to choose an ornamental fence. In addition to providing an elegant look, they're ideal for securing your property. A sturdy fence around the property is a strong deterrent for intruders, and you can even install gates with automatic openers for added security and convenience.
When you're ready for a new fence, Paramount Fence can install a variety of ornamental fences, in different specifications to meet your needs. As a full-service fence sales and installation business in the Chicagoland area, with more than half a century of combined experience, we're dedicated to providing creative and affordable solutions that address our clients' needs and fulfill their requests. Paramount Fence is a member of the American Fence Association and a registered member of the Better Business Bureau. For more information, call us at 630-239-2714 or contact us through our website.