Skip to Content
Best Types of Fencing for Your Home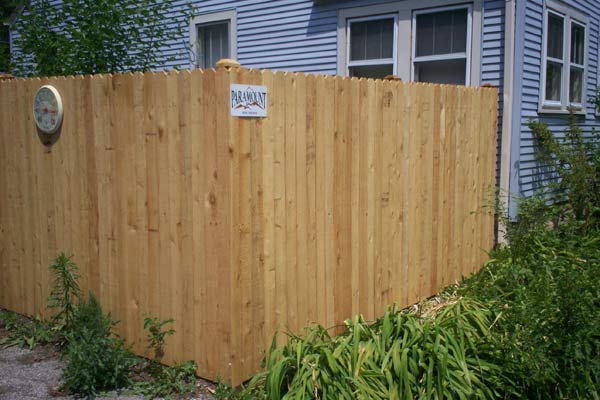 When it comes to protecting your home and enhancing its aesthetics, selecting the right type of fence is crucial. At Paramount Fence in Batavia, IL, we pride ourselves on delivering high-quality fencing solutions tailored to your needs. In this article, we'll guide you through various fencing options available so that you can make an informed choice.
Why Choose Paramount Fence?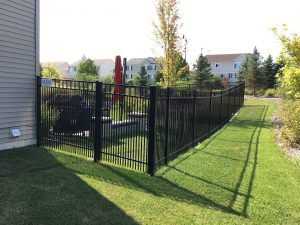 Locally Owned – We're not a nationwide retailer; we're your neighbors with over a century's worth of combined industry experience.
Exceptional Customer Service – Our salespeople are ready to meet with you and provide a free estimate, usually on the same day as your free estimate.
Quality – We use renewable, durable, long-lasting cedar and pressure treated pine for our wood fences.
Special Financing – We offer specialized financing programs to suit your budget.
Choosing the Right Style of Fence
Starting a fencing project requires more than just selecting a material and design. The first step is understanding why you're installing a fence. Are you trying to enhance the curb appeal of your home? Maybe you're just looking for security – a fence that would keep intruders out. Perhaps you have young children or pets that require a safe place to play. Your specific objectives will guide you toward the most suitable fence type.
Design Harmony
Once you're clear on your objectives for installing a fence, consider the architectural style of your home. If your home has a modern look, you may want to choose ornamental metal, but if your home is more traditional, a wooden fence might be best to complement your home's design.
Consider the Community
Before you get too far into planning, make sure to check with your HOA for any restrictions as to fences. If you're not in an HOA, you should still look around the neighborhood to see what others have chosen for their yards.
Understanding Fencing Materials
Wood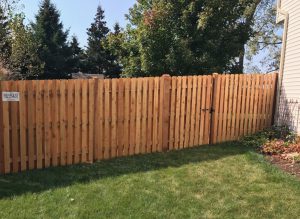 A popular and versatile option, our wood fences are crafted from renewable, durable western red cedar or pressure treated pine. While the cost of wood has gone up considerably as compared to pre-pandemic pricing, these fences are long-lasting, very durable, and are available in a number of different design options:
Solid Wood
Shadowbox/Board on Board
Spaced Picket
Solid Traditional
PVC/Vinyl
PVC or vinyl fencing is an increasingly popular choice for homeowners who want a durable yet low-maintenance option. These fences only require an occasional pressure washing to keep them looking like new.
Ornamental Metal Fencing
Metal fencing, particularly ornamental aluminum and steel, offers a perfect blend of aesthetics and functionality.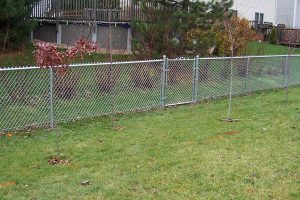 Chain Link
Chain link fencing is very durable and is a great option for specific uses, such as enclosed dog runs or property borders.
Give Us a Call!
When you're ready to select a new fence, or for any questions or concerns about fencing, check with the professionals at Paramount Fence . We have over 100 years of combined experience in providing our customers with the highest quality fencing products. We are a locally owned and operated fence company in the Fox Valley area servicing the Chicagoland Suburbs. We understand that each client is unique, and our fencing experts will work with you to ensure that you are provided with a fence that satisfies your needs for years to come.
We strive to provide excellent customer service, which is why we are members of the American Fence Association and the Better Business Bureau (BBB). In fact, we have one of the highest customer service ratings with the Better Business Bureau in the area. For more information, visit our website or speak with us at 630-239-2714.