Skip to Content
Have You Ever Considered Vinyl Fencing?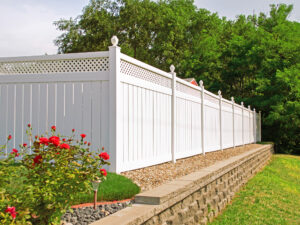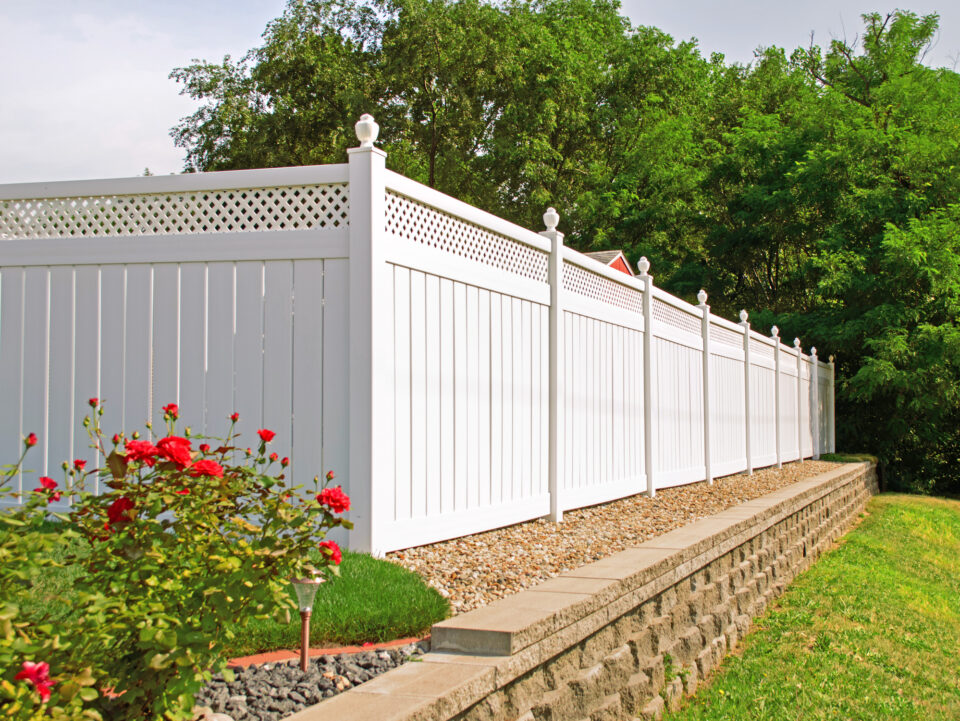 If you're trying to decide on a type of fence to protect your home and yard, you may be overwhelmed by the possibilities. Your local fence company will have a wide variety of options available, and choosing between them can be difficult and confusing. While wood, chain link, and wrought iron have long been the go-to options for many people, there's another option that may not be quite as familiar to you. Have you ever considered vinyl fencing? Before you make an appointment for fence installation, make sure you give this option some thought. Why? Let's dig a little deeper into the characteristics of a vinyl fence.
A vinyl fence is easy to maintain. While wooden fencing will need to be repainted or stained periodically, all you need to do to keep your vinyl fence looking great is to occasionally clean it with soap and water. Vinyl is sturdy, can stand up to the elements, and won't crack or splinter like wood can. You can expect your vinyl fence to last for decades; some vinyl fences can last 30 years or longer.
Vinyl fencing comes in a variety of styles. There are many different options for vinyl fencing, so you will probably be able to easily find a color and design that suits your aesthetic sensibilities and matches the existing look of your home and landscaping. You can choose privacy fences, picket fences, and fences with decorative adornments. Some manufacturers have begun fabricating high-quality vinyl fences that look like very much wooden fencing. Believe it or not, you can even find vinyl fencing that mimics the look of ornamental iron.
Of course, as with anything, there are some drawbacks to vinyl fencing. For one thing, even if it's designed to look like a wooden fence, it doesn't have the same texture, feel, and smell of real wood. If these things are important to you, a vinyl fence is probably not a good fit. Overall, vinyl fences are sturdy and attractive.
If you decide a vinyl fence is the right option for you, call Paramount Fence for professional vinyl fence installation. We're a full-service fencing company in the Chicagoland area, proudly serving the following counties in Illinois: Kane, DuPage, Kendall, DeKalb, McHenry, and parts of Cook, Will and Lake. With more than half a century of combined experience, we're dedicated to providing creative and affordable solutions that address our clients' needs and exceed their expectations. Paramount Fence is a member of the American Fence Association and a registered member of the Better Business Bureau. For more information, call us at 630.239.2714 or contact us through our website.