Skip to Content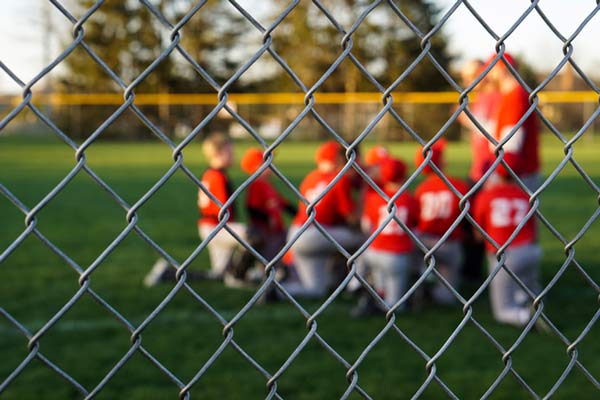 At Paramount Fence, our roots are planted deep in our community. We're deeply committed to charitable initiatives, and seek to partner with like-minded organizations with a similar dedication to working in the community. That's why, since 2016, we've partnered with the Kane County Cougars, winners of the 2019 Ballpark Digest Commitment to Charity Award, to extend the charitable reach of both organizations. Let's look at what the Cougars have accomplished for the common good in the past year.
For the Kane County Cougars Baseball Foundation, Inc, 2019 was a record-setting year. The Foundation giving exceeded $1 million for the second year in a row, earning the organization a 5thplace spot when MinorLeague Baseball (MiLB) issued its "MiLB Charity report for 2018. To place 5thout of 160 teams is a major accomplishment, and we at Paramount want to congratulate the Cougars for that. What's more, that ranking is their second time placing within the Top Ten for charitable giving. All told, the Foundation's five-year cumulative total giving reached $4.250.000.
This giving is nothing new, because for the past five years the Cougar's charitable outreach has grown consistently, leading to a 5 year "Record Giving Streak". Today, the Foundation manages 24 programs, the largest number in its history, providing cash contributions to 32 different community organizations. These organizations include the Reading Club, reaching 456 schools and 138,000 students, and the Summer Reading program, which involves 89 libraries and 5,458 students. There are also two scholarship programs, issuing grade school and college scholarships. The foundation's Military Outreach extends to 1,123 current and former military service members, and the Senior Citizens Outreach reached 2.523 senior citizens in 2019.
At the Winter Baseball Meetings in San Diego, Ballpark Digest selected the Kane County Cougar's Baseball Foundation from among the 160 MiLB teams to receive the "Ballpark Digest Commitment to Charity Award for 2019." This prestigious award landed the Cougars a spot in Times Square with a congratulatory message from Nasdaq on the MarketSite Tower, one of the most recognizable locations in the world. In fact, the Cougars's Foundation was the first MiLB Foundation in history to be featured by Nasdaq on their famous MarketSite Tower.
We couldn't be prouder of partnering with the Kane County Cougars. At Paramount Fence we're a full-service fence sales and fence installation business in the Chicagoland area, and we're dedicated to providing creative and affordable solutions that address our clients' needs and fulfill their requests. Our staff offers exceptional customer service, striving to exceed your expectations throughout the fence buying and fence installation process. Paramount Fence is a member of the American Fence Association and a registered member of the Better Business Bureau. For more information on how we can help you find the right fence to meet your needs, call us at 630-239-2714 or contact us through our website.