Skip to Content
Lawn Maintenance Tips for Fence Owners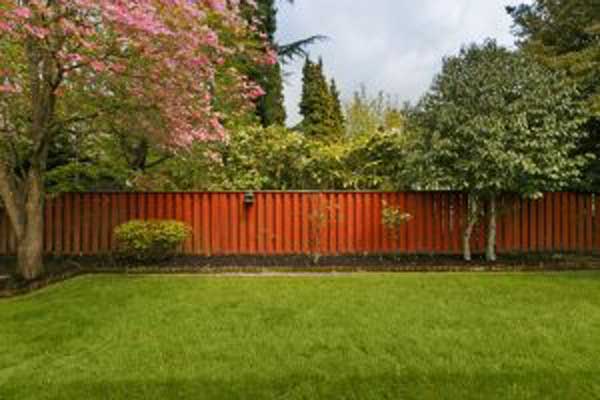 When it comes to improving curb appeal, homeowners have a lot of options. Keeping the lawn watered, fertilized, and clipped is a simple way to show pride in your home. If you're planning a fence installation, the way you mow your lawn will need to change a little. Ask the vinyl fence installer if the panels can be elevated slightly above the lawn to allow a weed whacker to pass under it. If your fence has already been installed, use the following tips.
Mowing and Trimming the Lawn
Set the blades to a height no shorter than two inches. If your area hasn't had much rain or the grass looks a little sickly, set it to 2.5 to three inches. Drive the mower in a line parallel to the fence, and get as close as you can without risking damage to the fence or mower. Once you've finished mowing, fire up your weed trimmer to take care of the grass closer to the fence. The weed trimmer's line won't harm the fence, but you'll probably go through the line faster if it does hit the structure.
Installing Brick or Stone Pavers
There's another option for homeowners who prefer to keep their weekend landscaping routines as short as possible. You could dig up a narrow strip of sod along the fence and install brick or stone pavers. Arrange them so that the tops of the pavers are just slightly above the level of the sod. You'll be able to maneuver your lawnmower right over them, and there won't be any extra grass to trim right next to the fence.
Growing Ground Cover Plants
Ground cover plants are another alternative for homeowners who dislike using weed whackers but aren't interested in investing in yards of stone pavers. You'll still need to dig up a strip of sod parallel to the fence. Replace the lost material with a little garden dirt, and plant ground cover plants like periwinkle or creeping phlox. Ground cover plants don't grow too tall, but they're dense enough to crowd out weeds. They're also very low maintenance.
Enhance the aesthetics and increase the value of your home by installing a beautiful ornamental fence or vinyl fence. Paramount Fence also designs and installs wooden fences in the Chicagoland area. Call 630-239-2714 to request your free estimate!