Skip to Content
Repairing a Weather Damaged Deck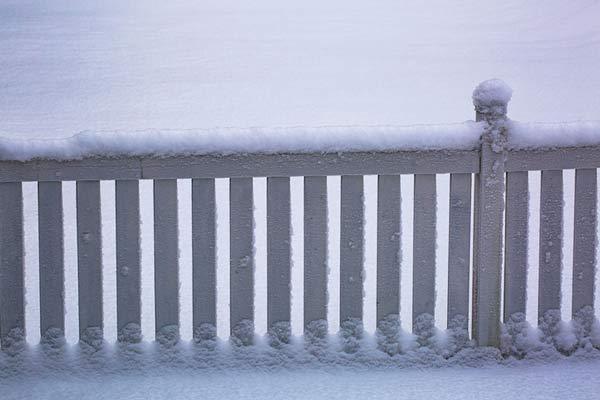 If you're like most people, your deck is an important part of your outdoor living space. It's where you barbecue, hang out, and entertain, and you use it so much it's really just an extension of your home. It's easy to take your deck for granted, and you may not even think about how much you use it until something happens to it. Fortunately, if the weather has damaged your deck, you can probably repair it fairly easily.
Prevention is the best cure. Wooden decks are at risk for weather damage, so before bad weather hits, it's smart to treat your deck with a sealant. If it's already damaged, though, you'll have to fix the problem before you can protect against future damage. '
Winter weather can be brutal. Particularly if snow has accumulated for a long period of time, your deck may have taken a beating. Wait to deal with the damage until the snow has officially gone for the season.
During the winter, be proactive. Use a plastic shovel to clear snow and ice from your deck to prevent damage. Do this as soon as you can, so that the wood does not begin to warp from the moisture. Don't use salt or chemical products to clear the ice and snow, because those products can weaken the deck.
Remove any mildew that has developed during the winter. The easiest way to do this is to clean it with water, bleach, and soap, applying the solution to your deck and letting it sit for 20 minutes before rinsing it with water. For this solution, you'll use a ratio of ¼ cup ammonia-free liquid dish soap to 2 quarts of household bleach and 2 gallons of warm water. If necessary, scrub troublesome areas after the solution has been allowed to sit.
Prevent future problems by sealing your deck. This is the best way to prevent mold and mildew and keep your deck in good condition. Sweep your deck or use a pressure washer, and then use a roller to apply sealant to the entire deck, then allowing it to dry completely.
If you're ready for a new fence, call Paramount Fence for professional installation. At Paramount, we've been in business for over ten years, but our combined experience in the fence industry spans more than half a century! We're a full-service fence sales and fence installation business in the Chicagoland area, and we're dedicated to providing creative and affordable solutions that address our clients' needs and fulfill their requests. Our staff offers exceptional customer service, striving to exceed your expectations throughout the fence buying and fence installation process. Paramount Fence is a member of the American Fence Association and a registered member of the Better Business Bureau. For more information on how we can help you find the right fence to meet your needs, call us at 630-239-2714 or contact us through our website.