Skip to Content
What Type of Fence Should I Get?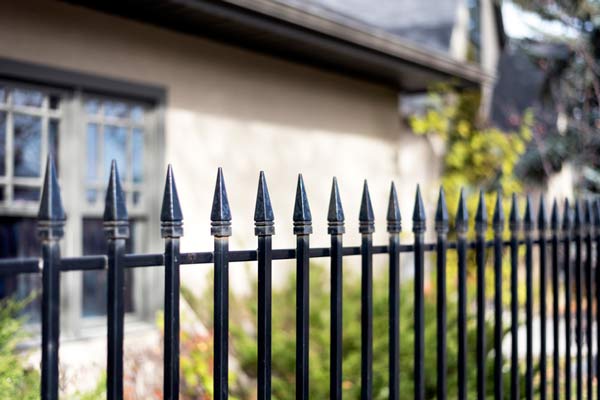 More than just a security measure, fences can also add curb appeal, enhancing the look of your home and sometimes even increasing your property value. Choosing the right one is important, though, because it's an investment that will remain in place for a long time. Ask yourself these questions when making your decision.
• Why do you need the fence? Define the purpose of the fence, and you'll narrow down your selection. Do you want to keep a dog contained? You'll need to think about the size of the dog. A small dog may need a fence with narrowly spaced pickets, while a larger dog may require a tall fence, especially if prone to jumping. If the purpose of your fence is pool safety, you'll need to consider the "pool code." If you want privacy,there are many different fencing options that will be suitable, but make sure you're staying within the confines of your HOA regulations or local ordinances.
• How will it fit in with the surrounding area? What kinds of fences do your neighbors have? You might want to blend in, choosing a style that matches what's already in place, or you may decide to stand out, with a fence that's entirely your own style! Your fence should at least complement the ones around it, and again, should conform to homeowner's association restrictions and local codes. Do your homework before installing a fence, to make sure you're not thinking too far outside the box.
• Does it fit with the style of your house? Your home's architectural style is an important factor when you're choosing a fence. If you've got a cozy little cottage, a tall, ornate iron fence will look oddly out of place, just as a split rail fence would not be the right choice for a Victorian mansion and a picket fence would seem strange surrounding a very modern home. There are many kinds of fences, so you'll be sure to find something that matches your home's style if you take a little bit of time to consider your options.
If you're ready for a new fence, call Paramount Fence for professional installation. At Paramount, we've been in business for over ten years, but our combined experience in the fence industry spans more than half a century! We're a full-service fence sales and fence installation business in the Chicagoland area, and we're dedicated to providing creative and affordable solutions that address our clients' needs and fulfill their requests. Our staff offers exceptional customer service, striving to exceed your expectations throughout the fence buying and fence installation process. Paramount Fence is a member of the American Fence Association and a registered member of the Better Business Bureau. For more information on how we can help you find the right fence to meet your needs, call us at 630-239-2714 or contact us through our website.