Skip to Content
10 Things You Should Know Before You Build a Fence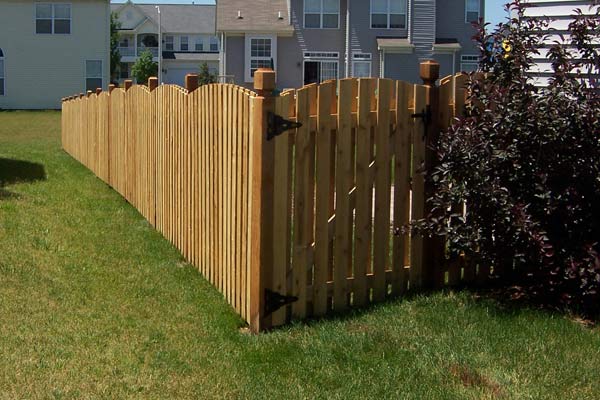 When you buy a home, it's natural to want to install a fence on your property. Fences are useful for keeping out unwanted visitors out- or keeping in kids and pets. They can be utilitarian or decorative, and can not only enhance the look of your house, but can also raise your property value. Here are ten things to keep in mind, though, before you build a fence.
Identify the purpose of your fence. Why do you need a fence? Is it for safety, security, or to raise curb appeal? If you're just looking to contain pets, a chain link fence may do the trick. If your fence must provide privacy, consider a tall wooden fence.
There are many materials from which to choose. Wood, PVC, chain-link, or wrought iron: the type of fence you choose depends on largely on your aesthetic requirements, preferred maintenance level, and budget.
Stay within your budget.If the fence you want is cost-prohibitive, consider mixing materials. Think, for instance, about putting the more attractive and expensive option in the front of the house, while using affordable chain-link in the back yard.
You need to talk to your neighbors. Good fences can make good neighbors, but only if they don't consider the fence an eyesore.
It's wise to educate yourself. Find out what rules apply to your property, whether through the homeowner's association or according to local ordinances, before you install a fence.
Consider the maintenance involved in your fence. Most fences are vulnerable to damage, whether from insects, weather, or rust. Before you purchase a fence, think realistically about the amount of maintenance you're willing to perform to keep it in good shape.
Assess your climate and yard size. Certain fences are better suited to different weather conditions, so the climate where you live factor into which fence you choose. Your fence should also fit your yard without looking out of place or overshooting your budget.
Look to the landscaping. Especially if the yard is already well-established, it's best for the look of the fence to fit in with the surrounding area.
Plan for the gates. A fenced area should have at least two entrances, so decide where those will be before you begin.
Don't DIY. It may seem simple, but putting in a new fence is a job best left to the professionals.
Once you've decided on a new fence, call Paramount Fence for professional advice and installation. A full-service fence sales and installation business in the Chicagoland area, with more than half a century of combined experience, we're dedicated to providing creative and affordable solutions that address our clients' needs and fulfill their requests. Paramount Fence is a member of the American Fence Association and a registered member of the Better Business Bureau. For more information, call us at 630-239-2714 or contact us through our website.