Skip to Content
Tips for Protecting Your Fence Against Pests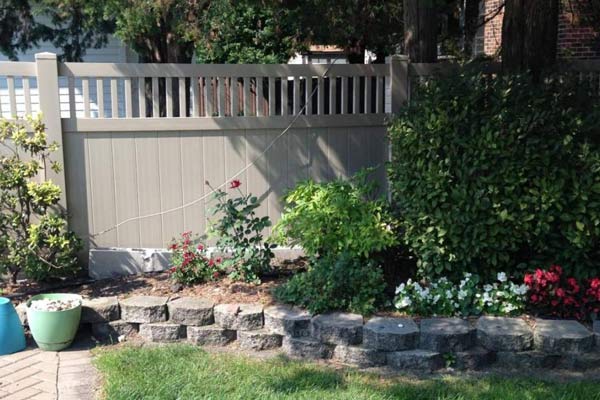 Your fence is a valuable addition to your property, adding security, privacy, and curb appeal, and even raising your property value. However, without the proper maintenance, your fence can become the source of problems. You'll want to keep it clean and in good repair so that it remains attractive and secure, but it's also important to think about how fence maintenance can help keep pests away from your yard.
Keep the vegetation trimmed. Thick bushes and tall grass make perfect hiding spots for ants, fleas, spiders, and mosquitos. Your grass should be mowed or trimmed weekly or bi-weekly, and bushes and trees should be trimmed away from your fence and house.
Debris also provides places to hide. Fallen limbs, dead plants, sticks, rocks, and other yard trash can create breeding grounds for pests, including cockroaches, rodents, snakes, and raccoons. If your fence falls into disrepair, it can become part of the problem, creating debris that hides pests. Pay attention, especially if you're seeing excessive moisture on your fence.
Prevent standing water, to control pests. Any containers with water that doesn't circulate should be emptied, but it's also important to notice any puddles in your yard. Fill in any gaps under the fence, to help prevent mosquitoes and other pests.
Wash your fence. When you give your fence a good cleaning, you reveal any potential trouble spots. Pressure wash a wooden fence, but be cautious about using a pressure washer on vinyl, because it can chip and dent. Aluminum fences can be hosed down, and wrought iron should be cleaned with car soap or dishwashing liquid.
Know which pests are a danger to your fence. Wooden fences are obviously most at risk from things like carpenter ants, wood-boring beetles, and termites. That's why they need additional protection from these insects.
Wooden fences also benefit from sealing. While creosote, a tar-derived compound, used to be the standard to seal wooden fences against pests, sun, and moisture, today there are many other, more ecologically sound, products on the market. Look for a sealant that protects against water, pests, and UV rays.
There are natural ways to repel insects like termites. Boric acid, for instance, can keep termites from eating your fence if you mix it with a chemical solvent like propylene glycol and apply it to the wood. If you're installing a new fence, consider woods like cedar or redwood, which naturally repel insects.
If you're ready for a new fence, call Paramount Fence for professional installation. A full-service fence sales and installation business in the Chicagoland area, with more than half a century of combined experience, we're dedicated to providing creative and affordable solutions that address our clients' needs and fulfill their requests. Paramount Fence is a member of the American Fence Association and a registered member of the Better Business Bureau. For more information, call us at 630-239-2714 or contact us through our website.