Skip to Content
3 of the Most Important Factors for Your Backyard Fence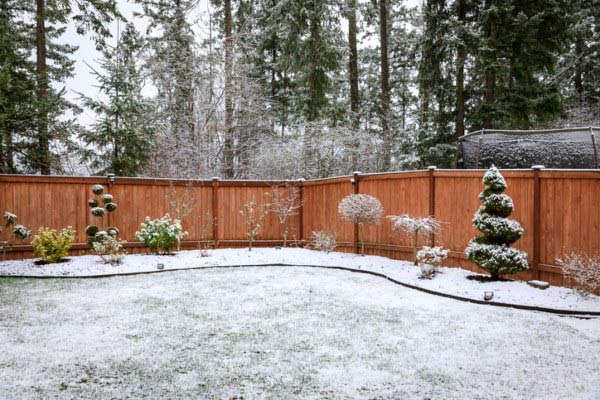 Are you looking into putting a fence around your backyard? There are plenty of reasons to do this, from protecting your home to keeping your children and pets safe. You might have a pool you need to fence in or a garden to protect, or you might just want to shield your backyard from the prying eyes of neighbors. There are plenty of different fences on the market, and whether it's for privacy, security, or safety, there are three important factors to consider before you install a backyard fence.
First, consider the material you want for your fence. There are many different types of fences out there, including wood, vinyl, aluminum, and wrought iron. Each of these materials comes with its own price point and maintenance requirements, so it's important to familiarize yourself with all of the materials you're considering before you move forward with installing a fence.
Style is another important factor. Your fence is a very visible feature of your home, so it's important to choose a fence that matches the style of your house. New houses require new fence designs, colonial and ranch homes benefit from something classic like a picket fence, and stately homes look amazing surrounded by wrought iron.
The type of fence you install depends largely on the purpose of the fence. If you're looking for privacy, you might want to install a tall fence made of wood or vinyl, which will shield your property from view. A vinyl fence is a great waterproof option to go around a pool, while a chain link fence will work well to keep small animals out of your garden. Chain link is also a good and inexpensive option for keeping dogs contained, and offers about a 65 percent return on investment. If you're trying to keep kids safe, make sure to choose a fence that's hard to climb and tall enough to keep people from reaching over it.
No matter what kind of fence you decide will work best on your property, when you're ready to commit to it, call Paramount Fence for professional installation. At Paramount, we've been in business for over ten years, but our combined experience in the fence industry spans more than half a century! We're a full-service fence sales and fence installation business in the Chicagoland area, and we're dedicated to providing creative and affordable solutions that address our clients' needs and fulfill their requests. Our staff offers exceptional customer service, striving to exceed your expectations throughout the fence buying and fence installation process. Paramount Fence is a member of the American Fence Association and a registered member of the Better Business Bureau. For more information on how we can help you find the right fence to meet your needs, call us at 630-239-2714 or contact us through our website.