Skip to Content
Keep Your Fence Looking Fresh and New All Year Long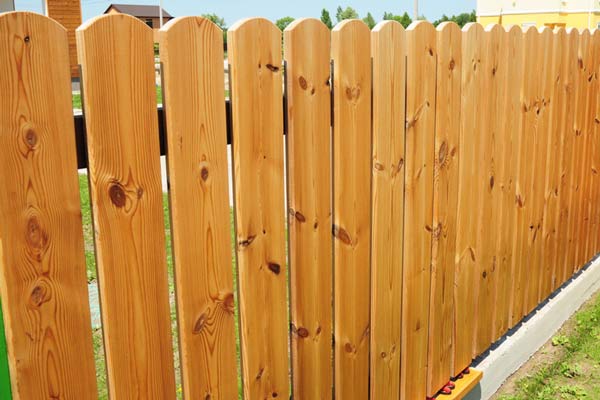 When you install a new fence, you're probably pretty pleased with how it looks. A fence can improve your curb appeal, especially if you take care to choose one that complements the style of your house. After some time out in the elements, though, fences can start to look a little bit rough. Wind, rain, snow, and even sun can wreak havoc on your fence, but with some maintenance you can keep it looking its best while extending its longevity. The maintenance required depends on the type of fence you have.
Vinyl fencing is a low-maintenance option. It's very durable, but if you have a vinyl fence, it's smart to give it close inspection when the seasons change. Look to make sure there's no damage or any loose areas. The fence caps, in particular, may need attention; they can be affected by freezing, thawing, and wind. The primary maintenance on a vinyl fence is just cleaning the panels with gentle household cleaner and a sponge. This should be done about once a year, to prevent staining and the growth of plants like algae.
Wrought-Iron Fencing. The worry with wrought-iron is rust, so if you stay on top of this, you can enjoy the beauty of your fencing today and in the future. Inspections are very important for this type of material. You should look for loose hardware or footings, cracks, damage and of course, rust. Sanding off areas of rust with a fine wire brush is important to keep it from spreading to other areas. Cleaning gently is also key to the life of wrought-iron. A small compact brush, such as a toothbrush, can help get into crevices and corners. Protection can help keep rust away. Water repellent or another protective coating such as a car wax can help keep water off the fencing and prevent the weather elements from getting in.
Wood Fencing. Wood can be vulnerable to not only rotting areas but also an insect infestation. A careful inspection is essential for any homeowner with a wood fence. Check for broken or rotting panels, loose nails, general damage, loose posts from soil erosion and overgrowth of plants up to the fencing that may cause moisture to be trapped. Sprinklers should be directed away from wood fencing as the water can cause discoloration. As long as water is beading on the material, then you are good to go. If it starts soaking in, it is time to re-paint, re-stain or re-seal the material
If you're ready for a new fence, call Paramount Fence for professional installation. At Paramount, we've been in business for over ten years, but our combined experience in the fence industry spans more than half a century! We're a full-service fence sales and fence installation business in the Chicagoland area, and we're dedicated to providing creative and affordable solutions that address our clients' needs and fulfill their requests. Our staff offers exceptional customer service, striving to exceed your expectations throughout the fence buying and fence installation process. Paramount Fence is a member of the American Fence Association and a registered member of the Better Business Bureau. For more information on how we can help you find the right fence to meet your needs, call us at 630-239-2714 or contact us through our website.