Skip to Content
What Are the Most Durable Types of Fences?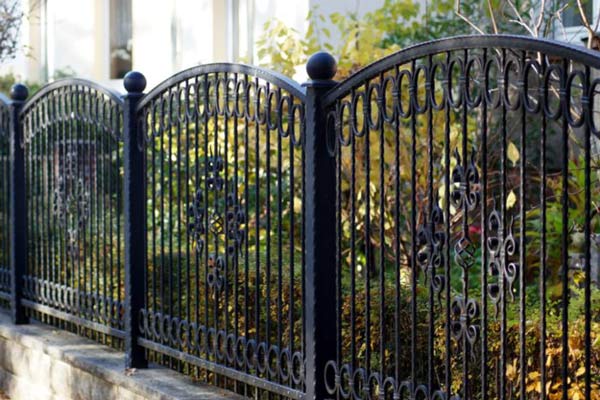 When you're installing a new fence, you want to make sure it's going to last for a long time. Constantly exposed to the elements, fences can crack, split, or rot if they're not made of durable material. How do you know that your fence will stand up to all the punishment it will receive outside? It will if you choose one of the most durable types of fences.
Vinyl's durability makes it a popular fencing material.A vinyl or PVC fence can endure heat, cold, and moisture without rotting, rusting, cracking or splintering, and it doesn't require much maintenance. It's aparticularly great option if you live in an area where the weather varies dramatically.
Wrought iron is as strong as it is timeless.These elegant fences are difficult to break, and won't crack or splinter when exposed to the elements. This makes them a good choice not just for withstanding harsh weather but also for protecting your home from intruders.
Chain link is very durable when it's galvanized.When chain link is sealed with a special coating, it becomes extremely resistant to the elements. What's more, a galvanized chain link fence offers excellent security.
Of course, these are not the only durable options on the market. Wood fences, for instance, can be very durable if properly sealed and maintained. Another option to consider is masonry, if a brick or stone wall would be a viable option for your property. Vinyl, wrought iron, and chain link, however, are easy options that don't require too much upkeep. One of them is likely to match your aesthetic sensibilities, and each of them is a great choice for securing your property.
If you're ready for a new fence, call Paramount Fence for professional installation. At Paramount, we've been in business for over ten years, but our combined experience in the fence industry spans more than half a century! We're a full-service fence sales and fence installation business in the Chicagoland area, and we're dedicated to providing creative and affordable solutions that address our clients' needs and fulfill their requests. Our staff offers exceptional customer service, striving to exceed your expectations throughout the fence buying and fence installation process. Paramount Fence is a member of the American Fence Association and a registered member of the Better Business Bureau. For more information on how we can help you find the right fence to meet your needs, call us at 630-239-2714 or contact us through our website.