Skip to Content
3 Reasons to Consider Wrought Iron When It Comes to Your New Fence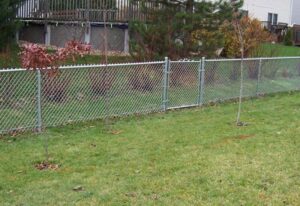 No two fences are exactly the same—they may vary in material, style, and height. When customizing a fence for your home or business, make sure it serves its function optimally and is appealing.
Wood, aluminum, vinyl, and a few other materials are commonly used for fences, but wrought iron is perhaps the most popular choice. Here are three reasons to consider wrought iron for your next fence:
1. Aesthetics
Wrought iron fences are beautiful all on their own, with no need for paint or stain. Wrought iron fences are typically installed in front of the property, which adds some curb appeal to your home. This style of fence often features beautiful curves, scrolls, and an ornamental design. The metal's natural qualities will make the home look classic or charmingly rustic. Homeowners will be proud of their homes and gardens when framed by a wrought iron fence. Like all fences, wrought iron offers security and privacy with the added benefit of allowing just enough vision for your neighbors and passersby to enjoy your landscaping.
2. Durability
There are many older buildings that feature wrought iron fences and for good reason. Wrought iron fences have a lifespan of over a hundred years and have been used since the Middle Ages. Iron is strong, sturdy, and resistant to rust when galvanized. A simple finish is usually all the maintenance a wrought iron fence requires.
3. Pricing
Although wrought iron fences may not be the most inexpensive option, the value they offer is very attractive. A wrought iron fence offers tremendous curb appeal, uncontested durability, and a very unique look.
For more information about wood, cedar, vinyl, and wrought iron fences , contact Paramount Fence. Proudly serving home and business owners in the Naperville, Elgin, and surrounding Chicagoland area, we offer the perfect fencing options for any home. If you'd like to learn more about our fences, then call us at 630-239-2714.