Skip to Content
Understanding the Law Regarding New Fence Installation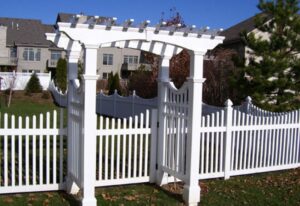 After you choose a design for your wooden, cedar, or wrought iron fence, it's time for installation. When designating a location for your new fence, it's imperative to ensure you are complying with the law.

When installing a fence, it's possible to leave yourself vulnerable to legal action. Here are a few tips you should know before you start a fencing project:
State-Specific Privacy Laws
Although fencing laws are quite similar across the nation, they differ slightly from state to state. Be sure to head online and investigate specific fencing regulations in your state; for example, businesses and residents in Chicago will require building permits for fences taller than five feet.
Shared and Privacy Fences
Some neighbors choose to share a fence; though this can be a great idea, some issues may arise if you want to rebuild. If you would like to alter a shared fence, then you will need to receive permission from your neighbor. Additionally, if you wish to build a privacy fence, most states and cities will require the fence be built at least half of a foot away from the borderline.
Permits and Regulations
One invaluable resource to turn to before building a fence is your homeowner's association. Be sure to ask them what kind of permit you need to receive before you initiate the project. If you hire a contractor, then he or she will likely take care of this process for you. Before digging, it's also important to know the layout of gas, water, and electric lines.
Do you want to install a wood, aluminum, vinyl, wrought iron, or cedar fence around your home or business? Paramount Fence is happy to help. Our fencing company proudly serves all of Chicagoland, including the Aurora, Naperville, and Geneva areas. For more information about our services and products, visit us online or call us at 630-239-2714.