Skip to Content
Popular Types & Styles of Wood Fences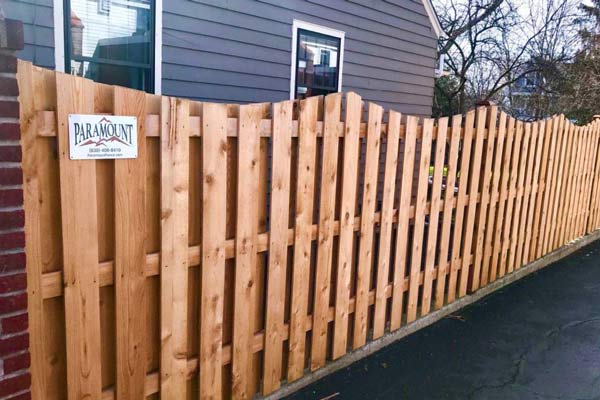 Wood is a traditional fencing material that remains a popular choice to this day. An elegant wood fence can add property value, increase privacy, and boost security, making it an excellent investment for any homeowner. Consider which wood species make the best fences and the different styles of wood fencing available.
Best Types of Wood for Building Fences
When you invest in a fence, you want the assurance that it will hold up against the elements. The following wood species make durable fences that last for decades:
Western red cedar naturally resists common outdoor threats, including moisture, rot, and insects. This species looks beautiful and works well as either pickets or posts.
Pressure-treated pine gets added strength through chemical treatments and physical pressure.
PVC / vinyl may be a viable alternative if you want a white painted fence look with a longer lifespan and less maintenance than wood fencing.
Popular Styles of Wood Fences
Once you select a wood species, you must decide what style of fence to install. Here are some of the most popular choices:
Solid wood fences feature pickets that almost touch, maximizing privacy and security for families with children and pets.
Shadowbox wood fences are characterized by alternating layers of boards on either side of the rails. This creates depth and visual interest while still enclosing the yard effectively.
Wood picket fences are an American classic. The boards are shorter and spaced further apart, making them a popular choice for front yards. Whether you opt for scalloped, arched, dog ear, or another style of boards, you can expect a picket fence to add charm and elegance to your home.
Wood split rail fences have a country look, delineating your property line with less wood and a lower cost than other types of fences. This is an ideal choice for homeowners with lots of acreages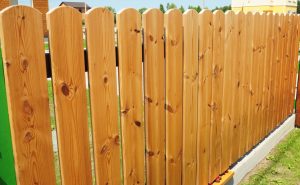 At Paramount Fence, we can help you select and install the best wood fence for your property. We serve customers across the Chicago area with creative and affordable solutions designed to stand the test of time. After over fourteen years in business, and with more than 50 years of combined industry experience, our reputation for excellence precedes us. If you're interested in building a wood fence or pursuing other types of fencing, please call us at 630-239-2714 or contact us online today.