Skip to Content
Different Wood Fence Styles To Match Any Home or Neighborhood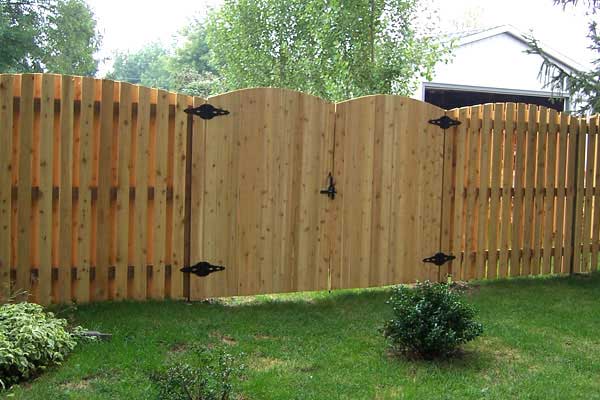 Just like every home isn't the same, neither is every fence.  Even fences made from the same material, like wood, for instance, come in many different styles that can be used to give you the desired look you want for your home, property, and neighborhood.
Let's look at the different wood fence styles that will match any look you want to create:
Solid: A solid wood fence is a very attractive option if you like a simple and basic look.  The solid fence also offers a lot by way of privacy, because you won't be able to see through the slits.  Depending on your home or neighborhood, this may be exactly what you want from your fence
Shadowbox: A shadowbox wood fence is a great way to add depth and complexity to your fence. Meanwhile, you can choose between a dogear style, scalloped, or arched.  The possibilities with a wood fence are nearly endless.
Picket: With picket fences alone, you'll be able to satisfy a multitude of styles and appearances.  You can have decorative patterns cut into the tops or alternate the widths and heights of the pickets.  Of course, the traditional look is always a classic and will serve your home well.
Traditional: Traditional fences are basically fences where the top and bottom are parallel to one another, but the design that goes in between the top and bottom edge can be anything but traditional.  Lattice , for example, is a great way to add originality and style to your fencing design.
At Paramount Fence, we know not all wood fences are created equal, just like not everyone should have the same style of wood fence.  That's why we offer you all of the styles listed above and much more.  Learn more at our website .