Skip to Content
Examples of Where Chain Link Fencing Is a Better Choice Than Other Fencing Materials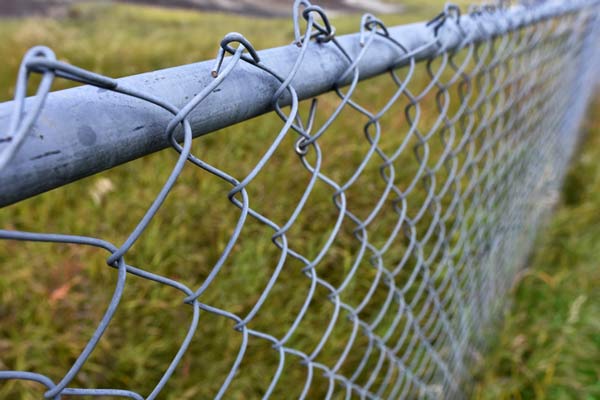 Chain link is sort of the underdog of fencing materials. It's not stylish or elegant, doesn't offer the privacy of wooden or vinyl fences, and doesn't give the protection of iron or steel. Still, it's a popular fencing material, because it's durable, versatile, and affordable. In fact, here are three examples of when chain link fencing is a better option than just about any other fencing material.
When you've got a tight budget, chain link is likely to be your best choice.

Chain link is one of the lowest costing fencing materials per square foot, yet it's a reliable option. The relatively small investment you'll make in chain link fencing will provide you with a fence that lasts for many years. What's more, chain link is so low maintenance that you probably won't have to pay for repairs and replacements during the years you enjoy your chain link fence. Even if your fence does need repair, it will cost less to repair it than it costs to repair other types of fencing.

If security is your priority, chain link provides a strong, secure option.

Your chain link fence can be installed at different lengths and heights, and you can even add razor wire at the top for additional security. Breaking through a chain link fence is extremely difficult, and if the

fence is high, it's difficult and dangerous to climb. Because it's so secure, it's a material commonly used in prisons, military complexes, and other places where security is vital.

If you live somewhere with extreme weather, chain link may be your best option.

Excessive heat, snow, and high winds can wreak havoc on certain fencing materials. Wooden fences, for instance, can warp, spit, and crack when faced with snow and ice, while chain link fencing stands up to the elements. In hurricane-prone areas, chain link fencing is an excellent option because the open weave allows wind and water to pass through.
If you're ready for a new fence, call Paramount Fence for professional installation. At Paramount, we've been in business for over ten years, but our combined experience in the fence industry spans more than half a century! We're a full-service fence sales and fence installation business in the Chicagoland area, and we're dedicated to providing creative and affordable solutions that address our clients' needs and fulfill their requests. Our staff offers exceptional customer service, striving to exceed your expectations throughout the fence buying and fence installation process. Paramount Fence is a member of the American Fence Association and a registered member of the Better Business Bureau. For more information on how we can help you find the right fence to meet your needs, call us at 630-239-2714 or contact us through our website.