Skip to Content
How to Care for Your Ornamental Fence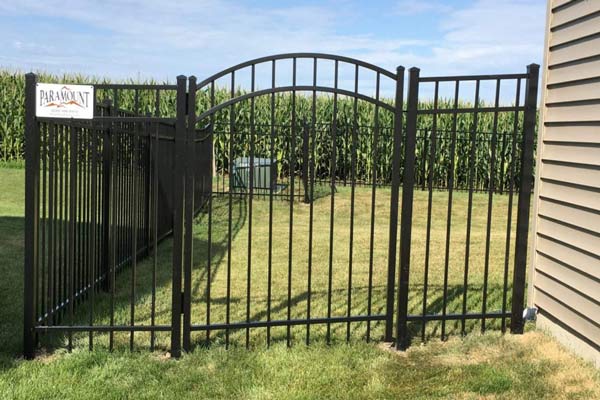 Installing a wrought iron fence is a great way to add curb appeal to your home and even raise the property value. Elegant and timeless, ornamental wrought iron protects your property while elevating the look of your home. When properly maintained, these fences can last for many years, but do you know how to care for your ornamental fence?
Inspect your fence regularly. At least once a year, walk the length of your fence, looking for any signs of rusts, chips, nicks, or scratches, missing caps, or broken or bent hardware. When you do an annual inspection, you'll find these potential problems before they become unmanageable.
Keep it clean. You can use dishwashing detergent or car soap, using a small brush to reach awkward areas, and rinsing with the garden hose once it's clear of dust, dirt, bugs, and debris. In places where the sun doesn't completely dry the fence, use a cloth to dry it thoroughly and prevent rusting. After it's washed and dried, consider applying a gel-type car wax or a sealant to add further protection.
Watch for rust spots. Rust is a danger for wrought iron fences, and if left on the fence, it can cause significant damage. If you see spots of rust, sand them off and paint over them.
Mind the vegetation. Plants and vines on and around the fence can look attractive and provide additional privacy, but they can also erode your fence's paint and sealant. Talk to your fence installer about the plants that won't trap moisture, cause damage, or warp and bend your fence.
Position your sprinklers carefully. Sprinklers that spray water onto the fence can contribute to rust and corrosion.
Repair, replace, and paint. The secret to keeping your ornamental wrought iron looking good is to fix problems the moment you're aware of them. In addition to addressing rust spots immediately, replace or repair any damaged, bent, or rusting hardware. When your fence begins to look dull or faded, give it a fresh coat of paint, first sanding down any imperfections. While wrought iron fences are commonly painted black, consider giving yours a more interesting look by choosing white, turquoise, red, green, or bronze, depending on which hue complements your house and yard.
With the right care, ornamental wrought iron fences can last nearly indefinitely, but when your fence seems to need ever-increasing maintenance, it may be time to replace it. When you're ready for a new fence, call Paramount Fence for professional installation. A full-service fence sales and installation business in the Chicagoland area, with more than half a century of combined experience, we're dedicated to providing creative and affordable solutions that address our clients' needs and fulfill their requests. Paramount Fence is a member of the American Fence Association and a registered member of the Better Business Bureau. For more information, call us at 630-239-2714 or contact us through our website.