Skip to Content
Why You Should Choose PVC Fence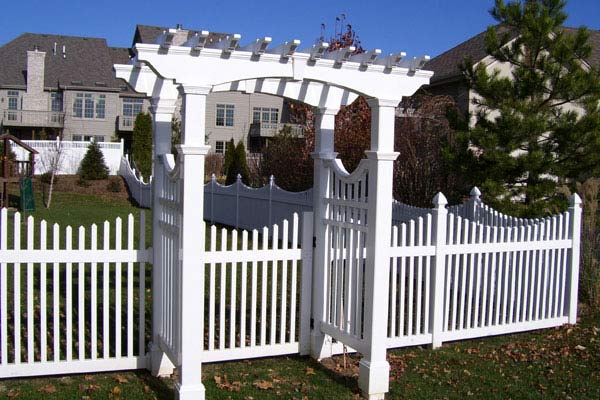 If you're trying to decide what kind of fencing to install on your property, you have a lot of options. You may have considered wood, steel, aluminum, chain link, wrought iron, and maybe even bamboo, but have you ever thought about PVC? PVC, or vinyl fencing, has been greatly improved since it was introduced back in the 1980s, and today it's a durable, low-maintenance, affordable option, well worth considering. Here are some of the reasons PVC fencing may be the best option for you.
Pvc Fencing Can Be Installed Easily and Quickly
It's easy to install and maintain. PVC fencing can be installed easily and quickly because the fences are prefabricated and made in several components. It's smart to have your fence installed by experienced professionals, but after consulting with you, they'll be able to get the fence installed easily. Once it's up, you won't have to spend much time keeping up with it. PVC fences can easily be cleaned with a hose, and you won't need to repaint it or do any heavy maintenance. A PVC fence will never be affected by insects or rot, and you can keep mold at bay just by keeping it clean with soap and water. For stubborn stains, you can use vinegar, bleach, or a specialty cleaner to keep your PVC fence in optimal condition.
PVC Is Strong, Durable and Attractive
PVC is strong, durable, and attractive. Wood has proven itself to be durable over the centuries it's been in use, but PVC / vinyl fencing doesn't absorb moisture, blister, or wear out. What's more, this lightweight but durable fencing comes in a wide range of styles, textures, and colors, so that you're sure to find the right fit for your property. Improvements in the manufacturing process have created PVC fencing that doesn't fade or yellow in the sun, and aluminum inside the fence posts and panels can increase the strength of the fence.
PVC Provides Excellent Privacy and Security
With PVC fencing, you can achieve excellent privacy and security. Because it's made of sturdy material and comes in a variety of heights, it's easy to tailor to the needs of your property. You and your family can feel safe and secure with a PVC fence protecting the privacy of your yard.
Trust Paramount Fence
No matter what kind of fence you decide to install, if you're ready for a new fence, you can trust  Paramount Fence to provide high-quality products and professional installation. A full-service fence sales and installation business in the Chicagoland area, with more than half a century of combined experience, we're dedicated to providing creative and affordable solutions that address our clients' needs and fulfill their requests. Paramount Fence is a member of the American Fence Association and a registered member of the Better Business Bureau. For more information, call us at 630-239-2714 or contact us through our website.