Skip to Content
Why Winter Is the Best Time to Install a Fence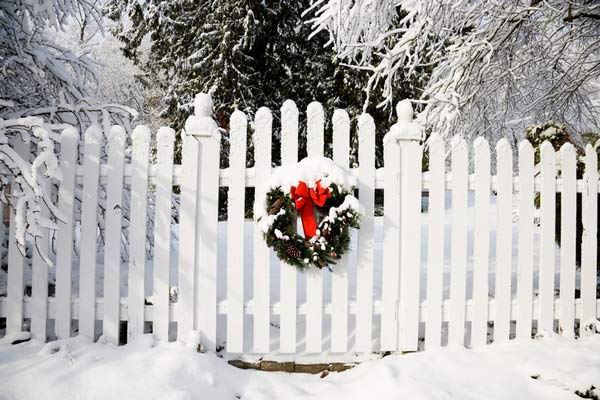 As you're performing routine household maintenance this fall, you might notice that your fence is not in the best possible shape. If it needs replacing, there's no need to wait until spring. In fact, there are plenty of reasons to get this job done during the winter months.
In the winter, branches and bushes are more manageable. It's easier to trim greenery when it's not covered in leaves, which makes the process more efficient.
If you've been relying on your greenery for privacy, a fence can keep you unseen in the winter. When your trees and shrubs aren't covered in leaves, it will be easier for people to see into your yard. Putting up a new fence can compensate for this loss of cover.
It's easier to get a fence installed in winter. Contractors aren't as busy in winter, because many homeowners don't realize it's such a great time to get a new fence. There's a good chance you can go to the head of the line, getting your fence installed much more quickly because you won't have to wait like you would in the spring.
You'll have your new fence in time for winter weather. If your old fence is damaged, it's best to get it replaced as soon as possible. Winter storms will cause even more damage to a fence that's in disrepair, but your new fence will hold up in the rough weather. Especially if you need the fence for security or to keep dogs in your yard, it's smart to get that new fence up before winter hits.
It's best to get a new fence when you don't have much planned in your backyard. Winter is not a prime time for outdoor activities, which makes it the perfect time for fence installation.
If you're getting a new best friend for Christmas, it's the perfect time to get a new fence. Sometimes people get puppies as holiday gifts. If this is your plan, your yard will be ready!
If you're ready for a new fence this winter, call Paramount Fence for professional installation. At Paramount, we've been in business for over ten years, but our combined experience in the fence industry spans more than half a century! We're a full-service fence sales and fence installation business in the Chicagoland area, and we're dedicated to providing creative and affordable solutions that address our clients' needs and fulfill their requests. Our staff offers exceptional customer service, striving to exceed your expectations throughout the fence buying and fence installation process. We provide high-quality, beautiful fences, and our reputation for excellence is well-established. Paramount Fence is a member of the American Fence Association and a registered member of the Better Business Bureau. For more information on how we can help you find the right fence to meet your needs, call us at 630-239-2714 or contact us through our website.