Skip to Content
The Fundamentals of Choosing a Fence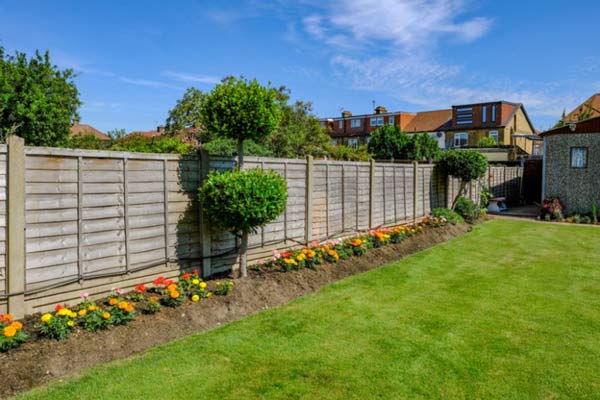 How do you choose the right fence for your property? Your fence should be practical and attractive, adding value to your home while providing functionality. Finding one that fits your budget and meets your needs can be challenging, so it's important to have a clear plan in place and understand your options.
First, think about your reasons for wanting a fence. Is your neighborhood in a busy area, where people might see into your home from outside your yard? Do you have a lot of neighbors whose outdoor socialization you'd prefer not to see? A privacy fence may be your answer. Are you concerned about the safety of your home, family, and pets? You may need a security fence. Is the look of the fence the most important feature for you? Investing in a luxury fencing option can increase your home's curb appeal.
If privacy is your priority, research the building codes for your neighborhood. You might want a six or eight-foot privacy fence, but your HOA might have restrictions on how high you can go. When you're installing a privacy fence, you have a variety of options as to which materials you can choose, so take your time, talk to a fencing expert and learn about what's available.
When security is the goal, you might want to stick to an aluminum or steel fence. Eight feet is a good height for keeping people off of your property, and anti-climb construction can deter trespassers, but if your main concern is keeping a pet secure, you won't need that kind of security measure. Instead, you'll need closely-set fence posts and perhaps anti-dig protection, to keep your dog from tunneling under your fence and breaking free. If the area you need to secure is a pool or body of water, there are often minimum requirements in place in neighborhoods, so, again, it's important to look into the local building codes.
A fence can add luxury to your property. On this point, top real estate companies agree. Selecting a luxury fence that matches your home's aesthetics and is appropriate for its architectural style can add value to your home. When choosing a unique fence as a focal point, consider painting it a bright color, but if you're installing a high-quality wooden fence it's often best to use clear varnish and give the natural wood grain a chance to shine.
When you're ready for your new fence, call Paramount Fence for professional installation. At Paramount, we've been in business for over ten years, but our combined experience in the fence industry spans more than half a century! We're a full-service fence sales and fence installation business in the Chicagoland area, and we're dedicated to providing creative and affordable solutions that address our clients' needs and fulfill their requests. Our staff offers exceptional customer service, striving to exceed your expectations throughout the fence buying and fence installation process. We provide high-quality, beautiful fences, and our reputation for excellence is well-established. Paramount Fence is a member of the American Fence Association and a registered member of the Better Business Bureau. For more information on how we can help you find the right fence to meet your needs, call us at 630-239-2714 or contact us through our website.