Skip to Content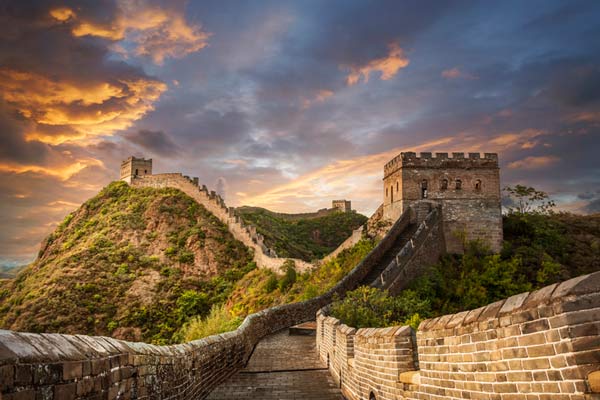 You see them everywhere, from rural fields to suburban yards. Fences come in many different styles, and just about everyone seems to have one. They represent safety and security, protecting our loved ones, making our yards into sanctuaries, and keeping our property safe. Did you ever think about the history of the fence? In many ways, fences have had a major impact on the development of modern civilization.
Who first came up with the idea of fences? There are certainly famous "fences" in ancient history, from the Great Wall of China to the Walls of Jericho. Fences became a feature of civilization as cultures transitioned from nomads to landowners and farmers. In a way, fences have laid the foundation of the modern world.
Throughout history, there have been cultures that cultivated the land in ways that decimated natural resources, stripping land of its value before moving on. Fencing shifted that ideology, creating a culture in which land was something to be protected and tended, rather than looted and left behind. Installing a fence was a way to protect the land and the populations that lived on it. It was also a way to claim the land as a possession.
Fences have changed styles through the years. During the Bronze Age, many stone walls were erected in Cornwall, and several still stand today. Anglo Saxons used hedges to delineate their boundaries, and these hedges helped prevent soil erosion, attracted pollinators, and created a microclimate that helped their crops grow. The first American settlers used ingenuity and natural resources to create log fences called Virginia Worm fences. Today, the American dream of home ownership is epitomized by the white picket fence.
Fencing has not been devoid of controversy, though. Barbed wire fences in the West created conflict because of its implications for cowboys, migrating Native Americans, and even railroad engineers and later settlers. Fences have been used to emphasize the divide between the haves and have-nots. And some maintain that the concept of land ownership has led to a wide array of problems in modern civilization.
There's something to be said, though, for property that belongs to someone. Installing fences, protecting what's yours, creates a mindset of conservation and leads people to accomplish great things in their quest to improve life for future generations. The culture of property leads us to plan for the future and offers us incentive to safeguard our environment.
If you're ready for a fence of your own, call Paramount Fence for professional installation. A full-service fence sales and installation business in the Chicagoland area, with more than half a century of combined experience, we're dedicated to providing creative and affordable solutions that address our clients' needs and fulfill their requests. Paramount Fence is a member of the American Fence Association and a registered member of the Better Business Bureau. For more information, call us at 630-239-2714 or contact us through our website.