Skip to Content
Beautiful Fence Ideas for Your Garden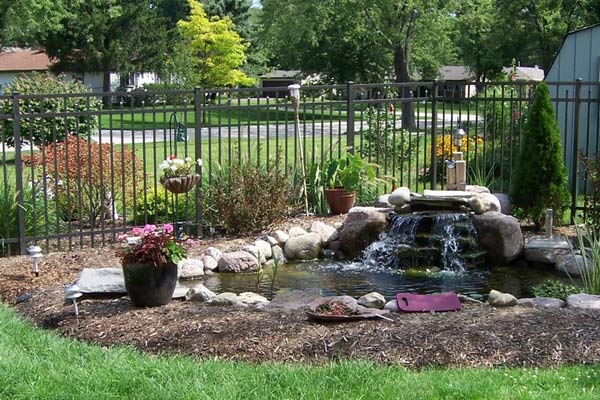 Do you have a fence around your garden? Garden fences are a practical way to keep unwanted creatures from accessing your garden, but they can be much more than that. Check out these fence ideas to give your garden some personality.
Consider going with a modern look. Does your house have a modern look? If you're trying to create a look complementary with modern architecture, choose garden fencing with a minimalist feel. A black aluminum garden fence can have a modern look without being jarring.
There's a reason chain link is popular. It's literally been around over a century, and it still holds up. If you want to keep unwanted visitors from your garden, chain link can do the job admirably. Don't like the look? Train some vines to grow on the wire or attach hanging baskets to make it a lush part of your landscaping.
Don't limit yourself to simple garden fencing. Add a swinging gate, a charming pergola, or lattice work with climbing flowers.
Place your fence along a different path. Maybe you are bored with straight lines in your garden fencing. Talk to your fencing contractor about the possibilities.
Does the idea of a secret garden appeal to you? Take your cue from the famous book/film and install a door in your privacy fence. Allow ivy to grow on the fencing to give that feeling of discovery to those who open the door.
Make your fence part of your garden. Containers along a wooden fence hung with planters makes an interesting and visually appealing display.
Mix your materials for a striking look. You don't need to have a fence that's all wood, all metal, or all PVC / Vinyl. A metal garden gate creates an interesting focal point for your fencing. You can also mix several different materials, using metal, PVC / Vinyl, and wood to create a look that's unique to your garden.
When you're ready for a new fence, call Paramount Fence for professional installation. A full-service fence sales and installation business in the Chicagoland area, proudly serving the following counties in Illinois: Kane, DuPage, Kendall, DeKalb, McHenry, and parts of Cook, Will and Lake. With more than half a century of combined experience, we're dedicated to providing creative and affordable solutions that address our clients' needs and fulfill their requests. Paramount Fence is a member of the American Fence Association and a registered member of the Better Business Bureau. For more information, call us at 630-239-2714 or contact us through our website.