Skip to Content
Top Fences for Your Sports Facility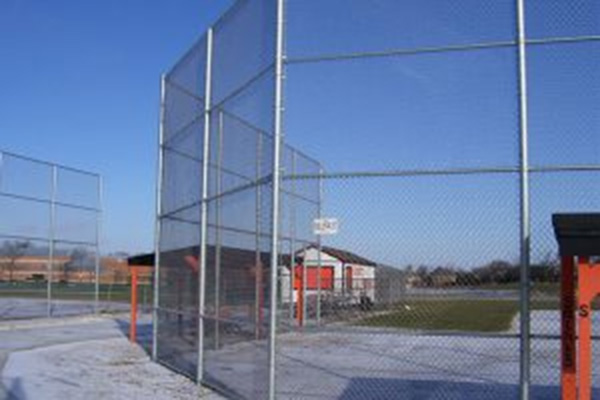 No matter where you live, sports are a big part of the American way of life. If you're in charge of a sports facility, whether a baseball or softball field, a tennis court, or another type of recreational facility, you have a lot to think about when you're planning. You need to consider the comfort of the spectators and the functionality of the field for the players. While you're making your plans, though, don't forget to give some thought to fencing. While sports facility fences are not the focal point of the field, it's still important to have one that serves its purpose well and is aesthetically pleasing.
Baseball fields require several different fences. Baseball field fences involve three main components, and chain link fences will work for all of them. First, there's a chain link backstop. Then you need a dugout fence, and finally a waist-high fence that surrounds the field. Choosing chain link for all three fences will give your field a unified look, but if you want to go with something different, talk to your fencing contractor.
The type of fence you use for a tennis court can depend on the type of court. If you're working with a hard court, 10 foot tennis court fences are recommended. If your court is made of clay or turf, though, your fence doesn't need to be as high because the balls don't bounce as far. In that case, 8 feet is sufficient. Whichever kind of court you have, recognize that tennis courts come with some prestige, so your fencing needs to measure up. Some people choose fabric mesh or pipe railings with cable, but the standard choice is once again chain link. Typically, vinyl-coated chain link is used for tennis court fences.
When you're fencing recreational facilities, you have some flexibility as to the type of fence you choose. When you need sport court fences, you may want to go with chain link. Around a playground, you could choose a short wooden fence or perhaps a PVC / vinyl picket fence, depending on the look you want. Surrounding an entire park or recreational field, ornamental metal fences provide security and an elegant look.
When you're ready for a new fence, call Paramount Fence for professional installation. We're a full-service fence sales and installation business in the Chicagoland area, proudly serving the following counties in Illinois: Kane, DuPage, Kendall, DeKalb, McHenry, and parts of Cook, Will and Lake. With more than half a century of combined experience, our fencing contractors are dedicated to providing creative and affordable solutions that address our clients' needs and fulfill their requests. Paramount Fence is a member of the American Fence Association and a registered member of the Better Business Bureau. For more information, call us at 630-239-2714 or contact us through our website.