Skip to Content
What to Look for in Your Fence Contractor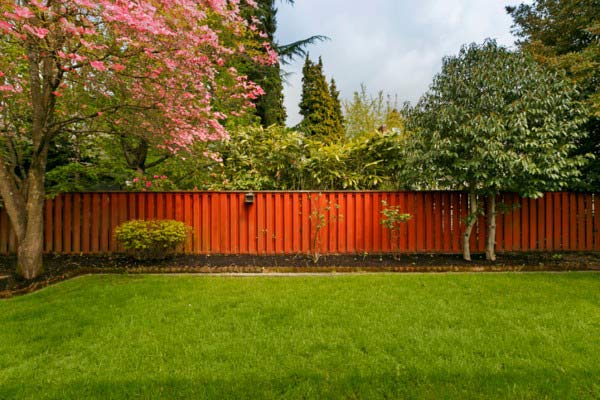 What To Look For In a Fence Contractor
Finding the perfect fence installer for your residential or commercial project doesn't have to be complicated. If you live in the Greater Chicago, IL area, including Kane, DuPage, Kendall, Dekalb, McHenry, Cook, Will, or Lake County, IL, your choice is simple: Paramount Fence. For almost two decades, our talented salespeople and installers have perfected their methods to make our company the premier name in residential and commercial fencing. Our company provides you with exceptional choice, service, and customization when installing your fence, always working closely with you and considering your needs. From stylish home fencing that adds stunning curb appeal to durable security perimeters for your commercial business, trust Paramount Fence to give you an installation that looks amazing and lasts for life. Contact us for your free on-site estimate.
Family-Owned Fence Experts
Paramount Fence is a local, family-owned fencing company with national resources. Working with us means you get reliable, friendly service from installers who live in your neighborhood and know how important your property's look and security can be. But being a premier fencing company, we also offer you more in terms of materials, installation techniques, and options for every type of project. Our fencing experts can install a secure metal perimeter around your commercial property as easily as a decorative fence for your yard. It is just a matter of knowing your unique preferences and tailoring all our work to match your needs. Contact us today to schedule your free estimate today.
An Easy Residential Fencing Experience
Your home is one of the most significant investments you will make in your lifetime. Exceptional fencing from Paramount will give it the security and look you want and options that match your style. From Wood, ornamental, PVC, and, chain link fences we offer the best residential installations for your home at prices that look even better. Our local fencing contractors will come to you, make helpful recommendations to match your property's layout, and begin work as soon as you are completely satisfied with the plan and provide us with your signed contract, deposit and permit number. We make customer service our top priority, so our work is always efficient, and our staff is always friendly, start to finish. Contact us today for your free on-site estimate.
Reliable Commercial Fence Installers
Commercial fencing can give you the privacy and security you want for your commercial enterprise. But to achieve the best protections, you must opt for experienced professionals who understand your needs. Paramount Fence has helped hundreds of business owners get the secure fencing they want in the most durable materials available. Commercial customers turn to us for a broad range of commercial fencing installations including, but not limited to, board on batten wood cedar fencing, stockade wood, commercial chain link fencing, steel ornamental commercial fencing, and more. Contact us to schedule your free commercial estimate.
National Credentials That Make All the Difference
Not every fence installation company has the national accreditations you want for your fencing project. At Paramount, we separate ourselves from our competitors through continuous training and distinctions that make all the difference for your residential or commercial project. Our local company is a member of the American Fence Association (AFA), and we have earned an A+ rating with the Better Business Bureau. Our professional installers have more than 50 years of combined experience and stay up-to-date on the most modern techniques, innovations, and materials in the fencing industry. We use that knowledge and hard-earned expertise to your benefit in everything we do to deliver the types of fences you expect from the best. Contact us today to schedule your free on-site estimate.
Our Comprehensive Fence Installation Approach
You can count on the fence team from Paramount to be your advocate every step of the way and do your job right the first time. We go through a thorough, multi-step approach to give you the professional installation experience you deserve. From initial assessment to on-site measurements, making sure your permit is in order to final construction, we keep you informed and incorporate your specific instructions during installation. Make Paramount Fence your trusted source for residential and commercial fencing and get the installation your property deserves. Contact us today to schedule your free estimate.
Contact Paramount Fence for All Your Installation Needs
Many companies out there can build a fence around your home or business. Only Paramount fence has the skills, materials, tools, and experience to perfectly install your fences precisely the way you want. Whether it is our multi-step approach or our wide array of top-quality materials, friendly service, or nearly limitless capabilities, customers return to us again and again for the premier fencing they know will last. Contact Paramount Fence today and let us show you the difference professional dedication can make.