Skip to Content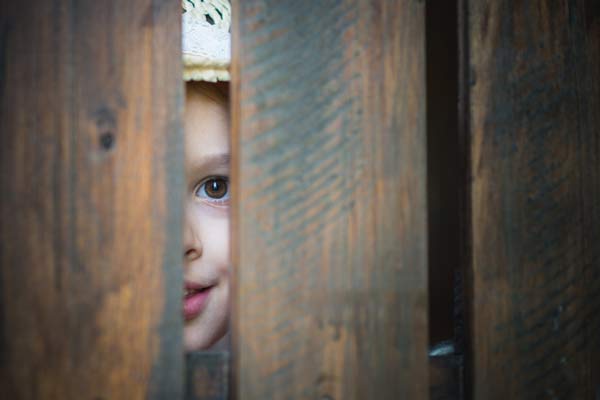 A fence serves many purposes. It enhances the look of a home, acts as a barrier to protect the privacy of the people who live in the house, deters intruders from making their way onto the property, and creates a secure environment for dogs to play, unencumbered by leashes. Perhaps the most important role a fence plays in the life of a family, however, is that of child safety. The right fence can give you the sense of security that goes along with knowing your children are safe from harm and can play, protected, in their own back yard.
Fences keep children from wandering off. Little ones can slip away more quickly than you might think, leaving their parents in a panic. It's easy to prevent this from happening when you have a fence in place to keep them safe.
A good fence will also prevent strangers from wandering in. The very idea of a stranger posing a threat to their children is enough to give parents nightmares. Fences are designed to keep people out just as much as they keep people in, and if you opt for a privacy fence you can protect your children and your family from even the prying eyes of strangers.
Pool safety is one of the most important benefits of a fence. An average of 300 children drown each year in backyard pools and nearly seven times that many end up in the emergency room. Drowning is the leading cause of injury and death for children between the ages of 1-4, and most of those drownings take place extremely quickly. Parents turn their backs for just a moment, and tragedy strikes. A pool fence can prevent this from happening. A pool safety fence must be tall enough that children cannot climb over it, with no openings wide enough for a child to squeeze through. You'll want to make sure the company that installs your fence is compliant with the IRC pool code, but it's also smart to check with your HOA to see if there are any additional regulations for pool fence safety in place.
If you're ready for your new fence, call Paramount Fence for professional installation. At Paramount, we've been in business for over ten years, but our combined experience in the fence industry spans more than half a century! We're a full-service fence sales and fence installation business in the Chicagoland area, and we're dedicated to providing creative and affordable solutions that address our clients' needs and fulfill their requests. Our staff offers exceptional customer service, striving to exceed your expectations throughout the fence buying and fence installation process. We provide high-quality, beautiful fences, and our reputation for excellence is well-established. Paramount Fence is a member of the American Fence Association and a registered member of the Better Business Bureau. For more information on how we can help you find the right fence to meet your needs, call us at 630-239-2714 or contact us through our website.