Skip to Content
Things to Consider About Getting a Fence When You Have a Pet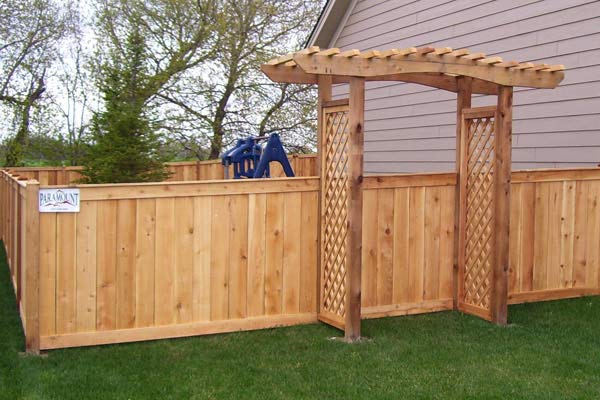 If you have a pet and a yard, it's only logical to want to put up a fence. A fenced yard is a wonderful place for pets, especially dogs, to enjoy nature and have the freedom to run and play. Before you go to the expense of having a fence installed, though, you'll want to make sure it's a good fit for your pet.
Cats and fences are a tricky thing. Let's just get this out of the way right off the bat: cats are not easily contained by a fence. They're expert jumpers and love to be higher than the people, so the fence height you'd have to achieve in order to keep them from scaling it is probably not within your zoning code. The solution? There are fences on the market that curve inward at the top, using a flexible material that causes cats to bounce off, rather than being able to climb. You can also choose an invisible fence that causes a mild shock if your cat wanders outside its parameters. Your best bet, though, may be a cat run, fully enclosed to allow your pet to experience the outdoors without being free to roam the neighborhood.
Dogs are a different story. Dogs are fairly easy to fence in, as long as you consider their abilities and choose a fence they can't conquer.

If your dog is a jumper, figure out how high he or she can jump and then choose a fence a few inches higher than that.
If your dog can climb, get a fence with a smooth surface and rollers at the top.
Do you have a digger? This is trickier but not insurmountable. Install a fence that extends a foot or two below the ground, and your dog won't be able to tunnel out.
Some dogs just break the fence. They might do this by body-slamming it or chewing through it, but if you choose durable materials like wrought iron or brick, it won't be a problem.
Can your dog open gates? Install a padlock.

Aesthetics are a factor, too. Your fence has a major impact on the look of your property, so even if you're putting in a fence because of your pets, make sure it's appealing to humans as well. Take care not to allow the fence to obstruct your view or prevent your plants from getting the right amount of sunlight, and make sure the fence fits with the overall look of your property.
Who should you be excluding? Fences don't just keep your pet in, they also keep other animals out. Consider the type of wildlife in your area and plan your fence accordingly.
If you're ready for your new fence, call Paramount Fence for professional installation. At Paramount, we've been in business for over ten years, but our combined experience in the fence industry spans more than half a century! We're a full-service fence sales and fence installation business in the Chicagoland area, and we're dedicated to providing creative and affordable solutions that address our clients' needs and fulfill their requests. Our staff offers exceptional customer service, striving to exceed your expectations throughout the fence buying and fence installation process. We provide high-quality, beautiful fences, and our reputation for excellence is well-established. Paramount Fence is a member of the American Fence Association and a registered member of the Better Business Bureau. For more information on how we can help you find the right fence to meet your needs, call us at 630-239-2714 or contact us through our website.