Skip to Content
Top Reasons Why Fence Installation Is Important for Parking Lots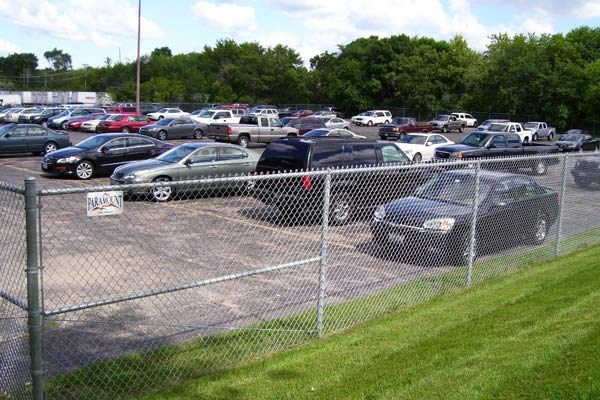 When you think about parking lots, a fence is probably not the first thing that comes to mind. Nevertheless, parking lot fences are important. They keep unwanted intruders out of your parking lot and protect valuables people may have in their vehicles. The type of fencing you need depends on the functions you need it to perform.
School fences, for instance, should prioritize keeping unwanted visitors from entering the site and keeping staff and students safe. To that end, it's worthwhile to conduct a risk assessment before installing or upgrading fencing around a school parking lot. Look at the property from a potential intruder's point of view so that you can better identify weaknesses in its security. Ideally, schools should have separate entrances for vehicles and pedestrians. It's also wise to consider aesthetics when building a school fence. Look for school fences that strike a balance between security and providing a welcoming environment. This holds true for college parking lots and apartment complexes as well. This doesn't narrow your options, however. Chain link, ornamental metals, and wooden fences can all be used in some capacity to provide security without seeming forbidding.
In some parking lots, the aesthetics don't matter as much. Airport fences, for instance, need to be extremely secure and fencing contractors installing them don't have to worry much with aesthetics. When planning airport fencing, tall fences are a must. Chain link, often topped with barbed wire or razor wire, can provide an effective deterrent to intruders.
Some businesses might prefer parking lot fences that insulate them from other businesses. Guard rails are often used to protect vehicles in one business's lot from vehicles in another lot. Guard rails are also useful, of course, if there's a danger of cars sliding into a ditch. Park fences are sometimes built as a protective measure against natural features that could be dangerous to vehicles. In most cases, chain link provides a secure and inexpensive method of protection, available at varying heights to meet your needs for security. For properties where looks are important, ornamental aluminum or steel fences might fit the bill more effectively. Whichever fence you choose, consider adding a secured gate. Having a gated entrance can greatly enhance parking lot security, from both a psychological and practical standpoint. Intruders are deterred by the knowledge of a gate, even when the gate is not locked.
When you're ready for a new fence, call Paramount Fence for professional installation. We're a full-service fence sales and installation business in the Chicagoland area, proudly serving the following counties in Illinois: Kane, DuPage, Kendall, DeKalb, McHenry, and parts of Cook, Will and Lake. With more than half a century of combined experience, we're dedicated to providing creative and affordable solutions that address our clients' needs and fulfill their requests. Paramount Fence is a member of the American Fence Association and a registered member of the Better Business Bureau. For more information, call us at 630-239-2714 or contact us through our website.