Skip to Content
When Your Fence Deserves a Lovely Style Upgrade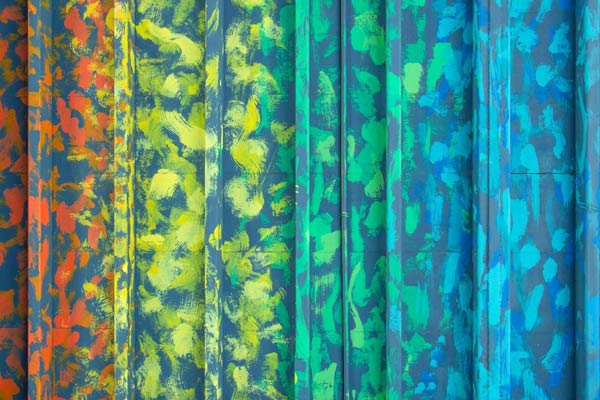 If you've got a wooden fence, you may not ever really give it much thought. In fact, it's likely that no one gives it much thought! Wooden fences are classic, but they're rarely a conversation starter because they can be boring and non-descript. Do you want to give yours a fence-style upgrade? Here are some clever ideas.
For a simple fencing upgrade, consider the white picket fence. There's something about a traditional white picket PVC / Vinyl fence that's wholesome and beautiful.
Consider going rustic. On the other end of the spectrum from the tidy picket fence is the split rail fence. You can also get a rustic look with a picket fence made from unfinished wood
Make your fence a vertical garden. For this upgrade, you don't even need to switch out your existing fence. Just fit it with a hanging system of planters and add flowers or vegetables.
Upgrade to more modern fencing. Go for a fence with a geometric fence that has a minimalist, sleek look. You could paint it a striking color- just make sure it fits with your neighborhood.
Go a different direction. Fences don't have to be horizontal or vertical only. You could just add latticework to your existing fence, for a similar but less complicated look.
Pick an unusual size of the picket. Fence panels are probably the same size all over your neighborhood. Going much wider or much narrower can create a unique look. Check the rules with your subdivision regarding fence board width requirements.
Try something artistic. People do amazing things with their fences, from painting them to look like colored pencils to drilling holes in the fence and inserting marbles into the holes with the help of a rubber mallet. Use your imagination and you can come up with a fence look that's uniquely yours!
Choose something classic, yet ornamental. A beautiful aluminum or steel ornamental fence can give you the timeless look of wrought iron, for much less time and money. It's a fence upgrade that improves curb appeal and security at the same time.
When you're ready for a new fence, call Paramount Fence for professional installation. We're a full-service fence sales and installation business in the Chicagoland area, proudly serving the following counties in Illinois: Kane, DuPage, Kendall, DeKalb, McHenry, and parts of Cook, Will and Lake. With more than half a century of combined experience, we're dedicated to providing creative and affordable solutions that address our clients' needs and fulfill their requests. Paramount Fence is a member of the American Fence Association and a registered member of the Better Business Bureau. For more information, call us at 630-239-2714 or contact us through our website.