Skip to Content
Creating a Dog-Friendly Back Yard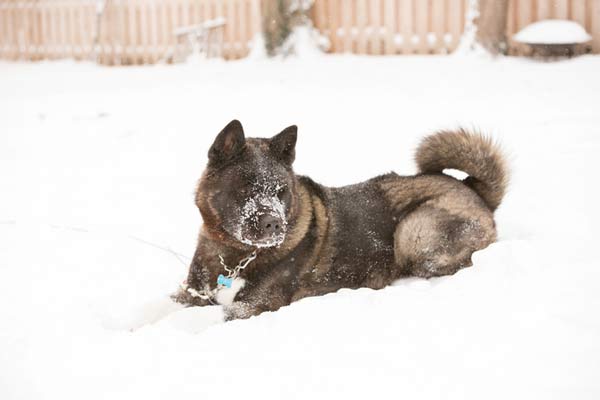 A fenced-in back yard is a wonderful asset to a dog owner, and a haven for your furry best friends, where they can romp and play in peace. It's important, though, to make sure your back yard is truly dog-friendly before you release the hounds. The term for this is "dogscaping" and it just means creating an outdoor space that both you and your pet will enjoy.
Make your plan around your dog's preferences. Pay attention to your dog's habits, and plan the design of your yard around his regular routes and favorite activities. Pea gravel is a great option for a dog run, allowing your dog a place to run while keeping other areas reserved for human activity.
Focus on dog-friendly landscaping. Install a fence that will prevent your dog from leaving your yard, taking into consideration whether he's a digger or climber so you can guard against escape and keep your dog safe. You can also install a fountain, made of safe materials and with the proper filtration to make it safe for drinking, so that your pup can quench his thirst outside. Create some shade for your furbaby, either by planting some trees or providing an outdoor doghouse. This will help keep your dog from overheating on a hot day. Plant grass that will stand up to dog traffic, and put flowers in raised beds or edge them with garden fencing, small shrubs, or rocks to prevent unauthorized grazing.
Be mindful of hazards. While some herbs and plants are good to use around dogs, others are actually toxic. Foxglove, Monkshood, Irises, and Lily of the Valley are all flowers to avoid with dogs, and harmful vegetables include mushrooms, garlic, and tomatoes. Cocoa mulch is dangerous for dogs, as are many pool and garden chemicals.
Create a space your dog can call his own. Make a place where he can relieve himself, and designate some areas for his favorite activities. If your dog digs, provide a special place where he can dig. Provide dogs who like to be up high with a raised platform that allows them to oversee their domain.
A well-maintained fence should last for many years, but when you're ready for a new fence, call Paramount Fence for professional installation. At Paramount, we've been in business for over ten years, but our combined experience in the fence industry spans more than half a century! We're a full-service fence sales and fence installation business in the Chicagoland area, dedicated to providing creative and affordable solutions that address our clients' needs. Our staff offers exceptional customer service, striving to exceed your expectations throughout the fence buying and fence installation process. Paramount Fence is a member of the American Fence Association and a registered member of the Better Business Bureau. For more information on how we can help you find the right fence to meet your needs, call us at 630-239-2714 or contact us through our website.